I believe we're all on a quest to expand our thinking and deepen our faith by learning about the world in new ways. When I taught high school, I often tried to stay just one step ahead of my students – learning a lot of things for myself before teaching them to others. I love diving into unknown realms, tackling curiosities, and discovering the new questions teaching inevitably brings.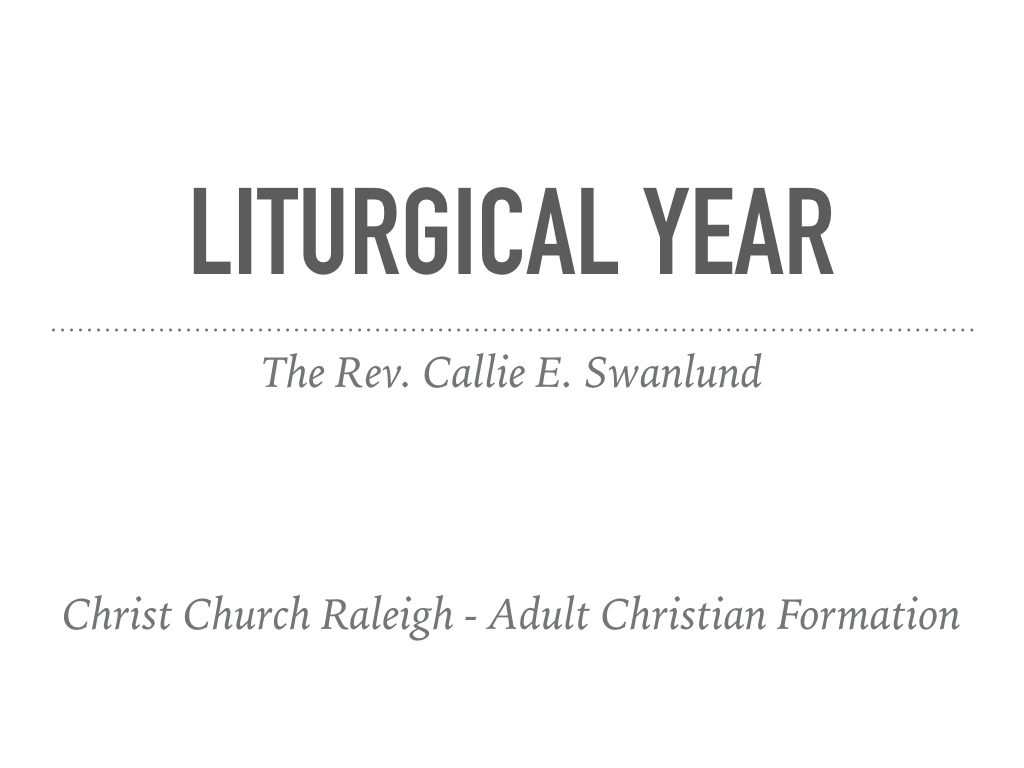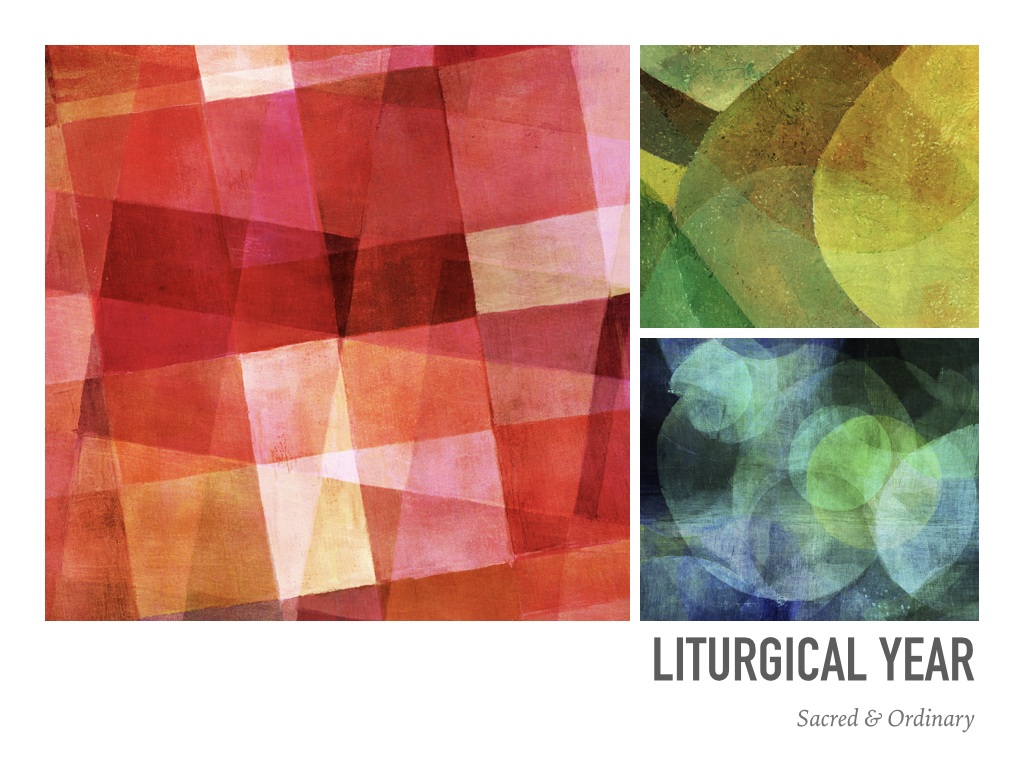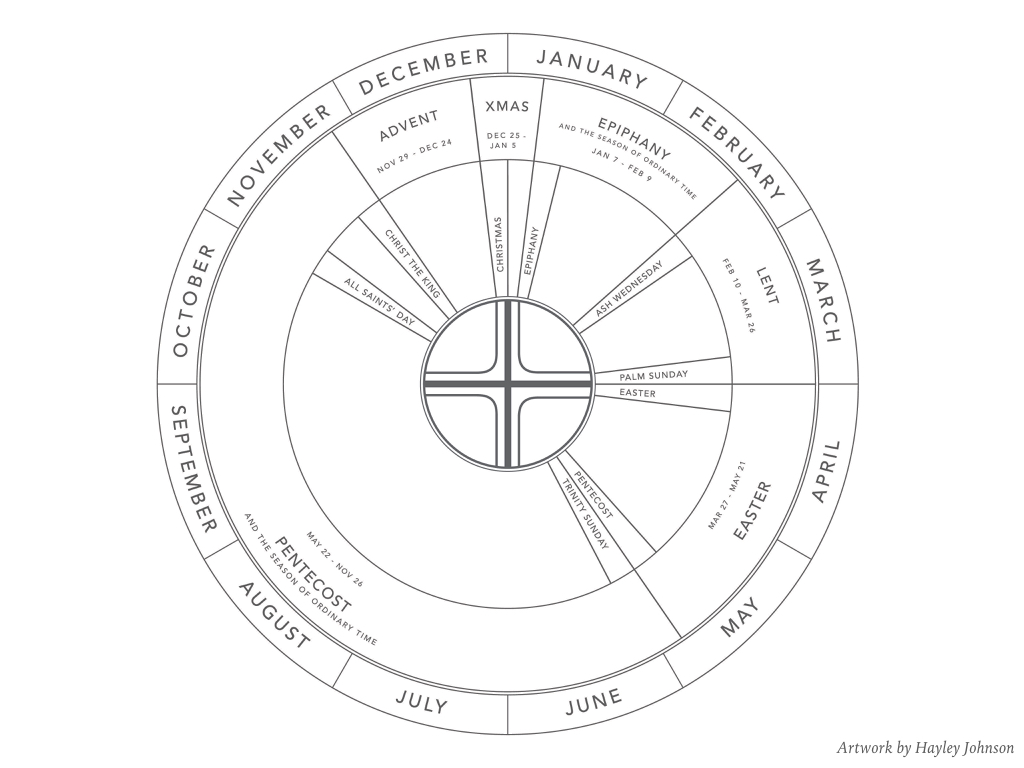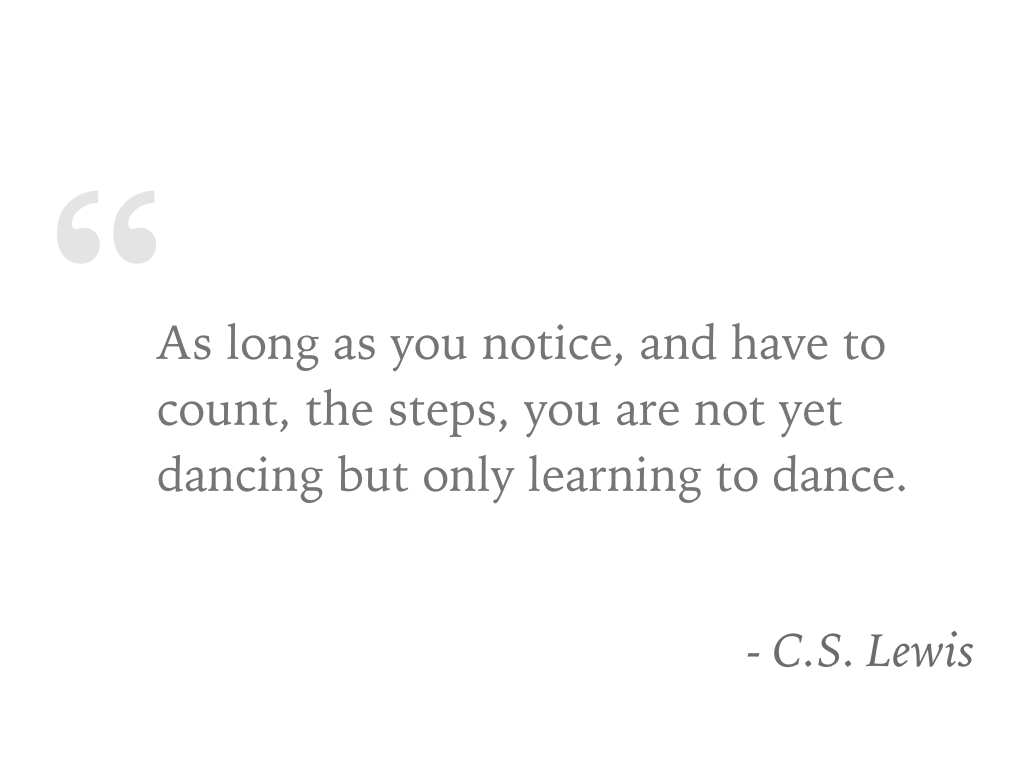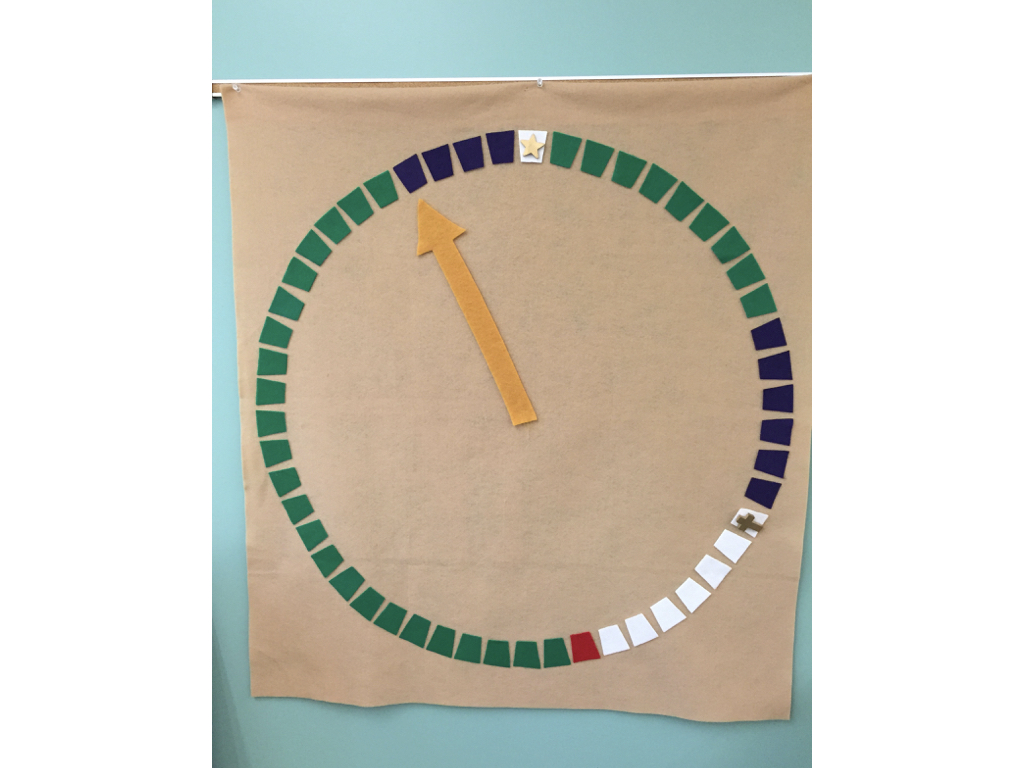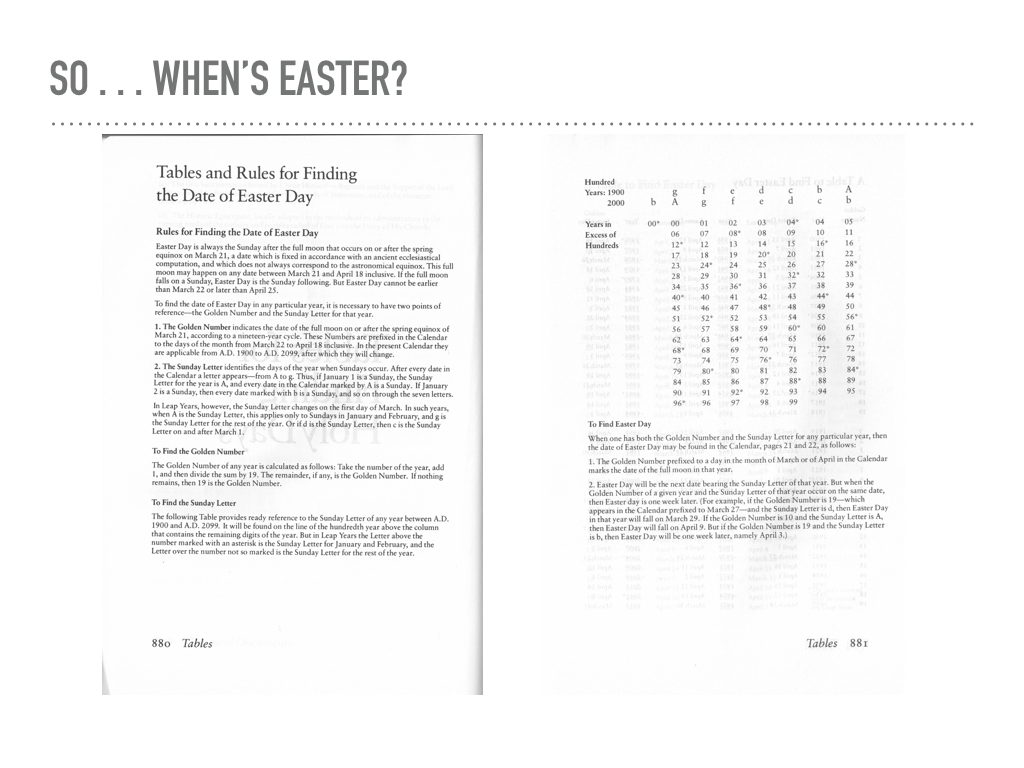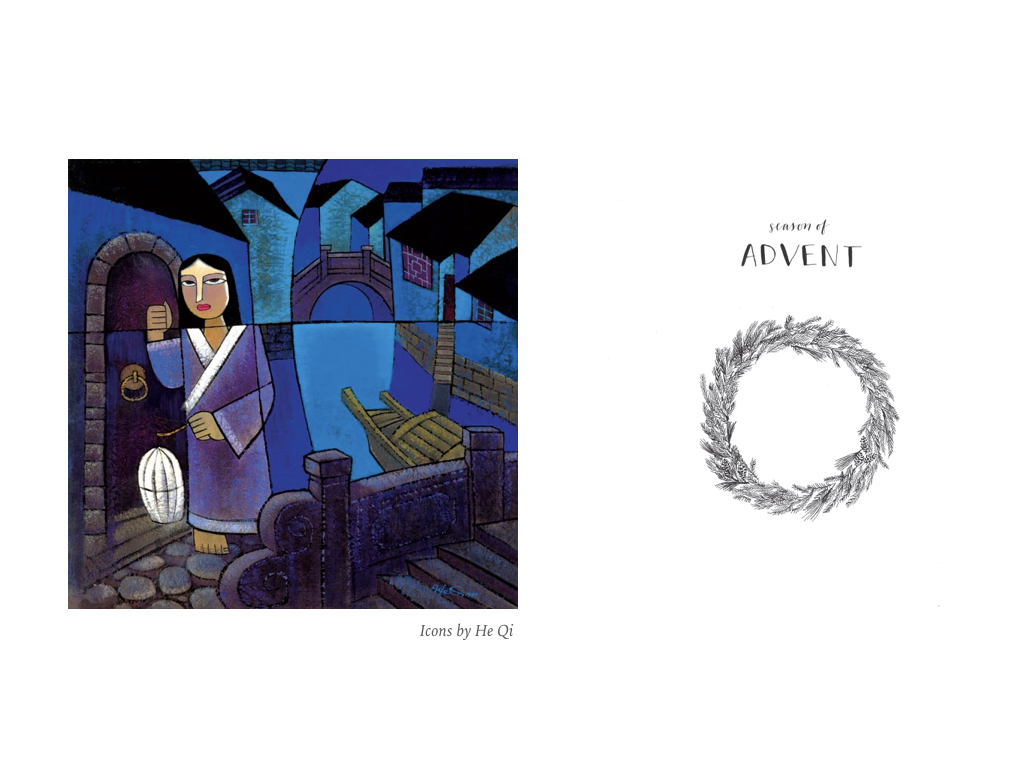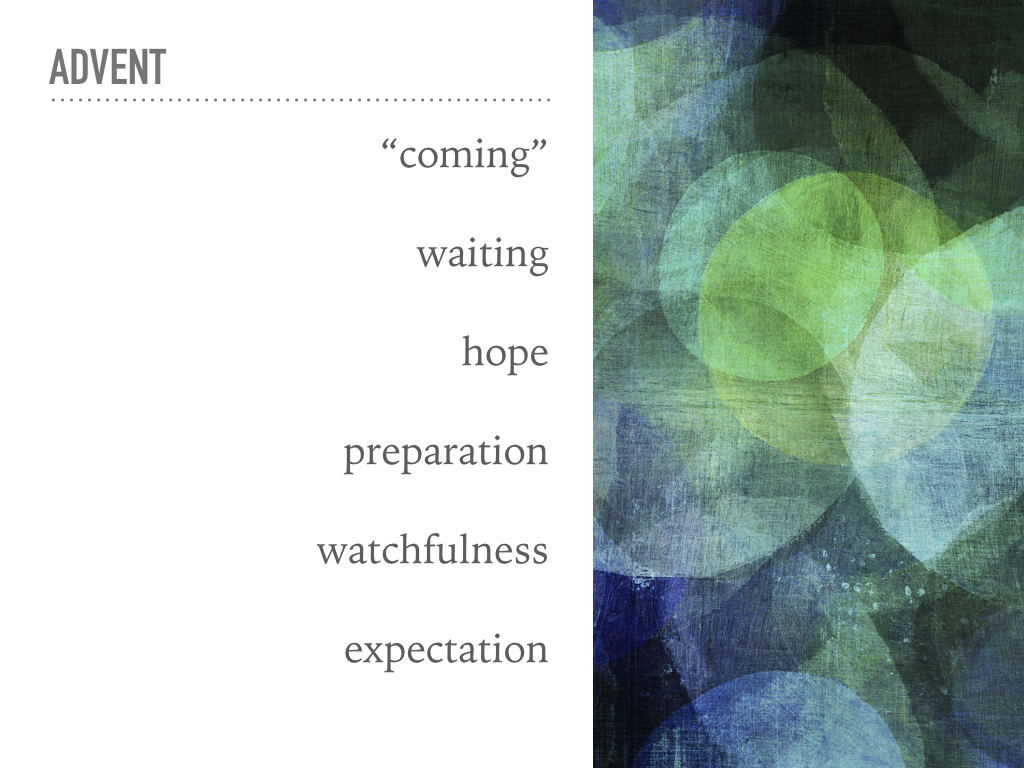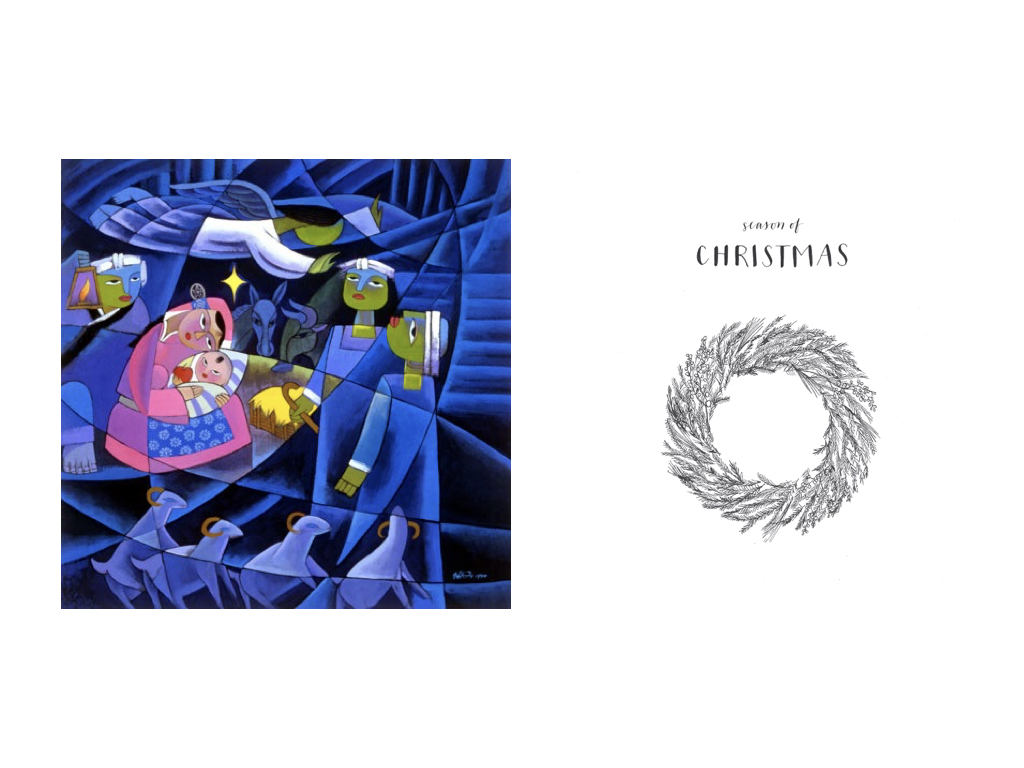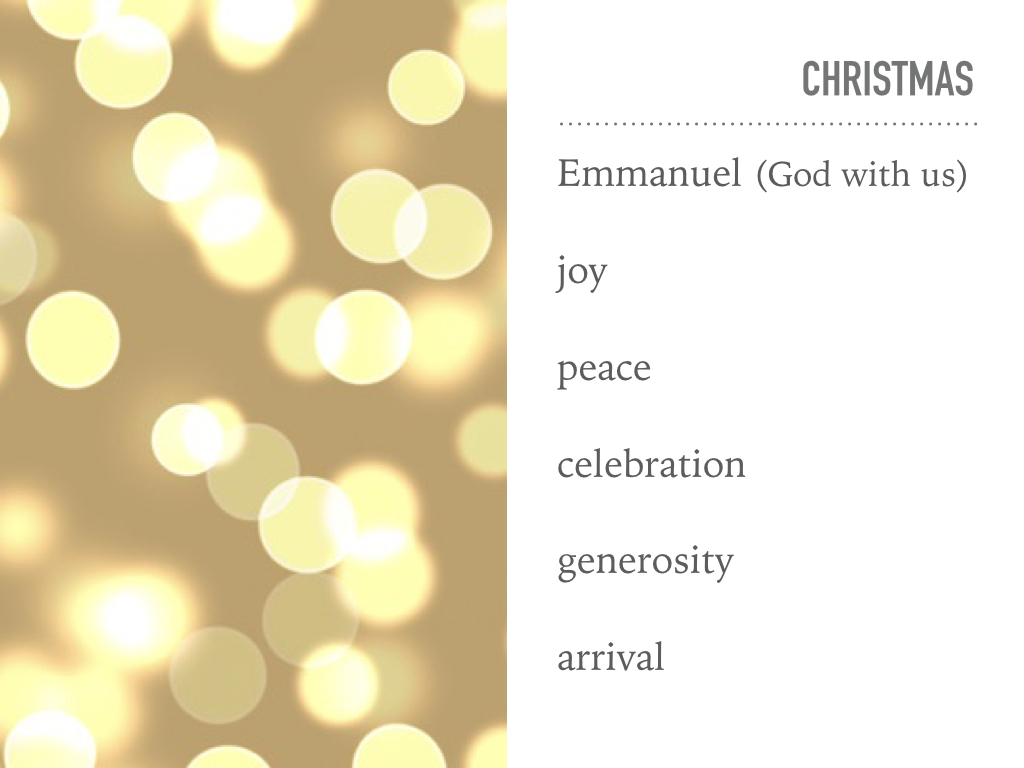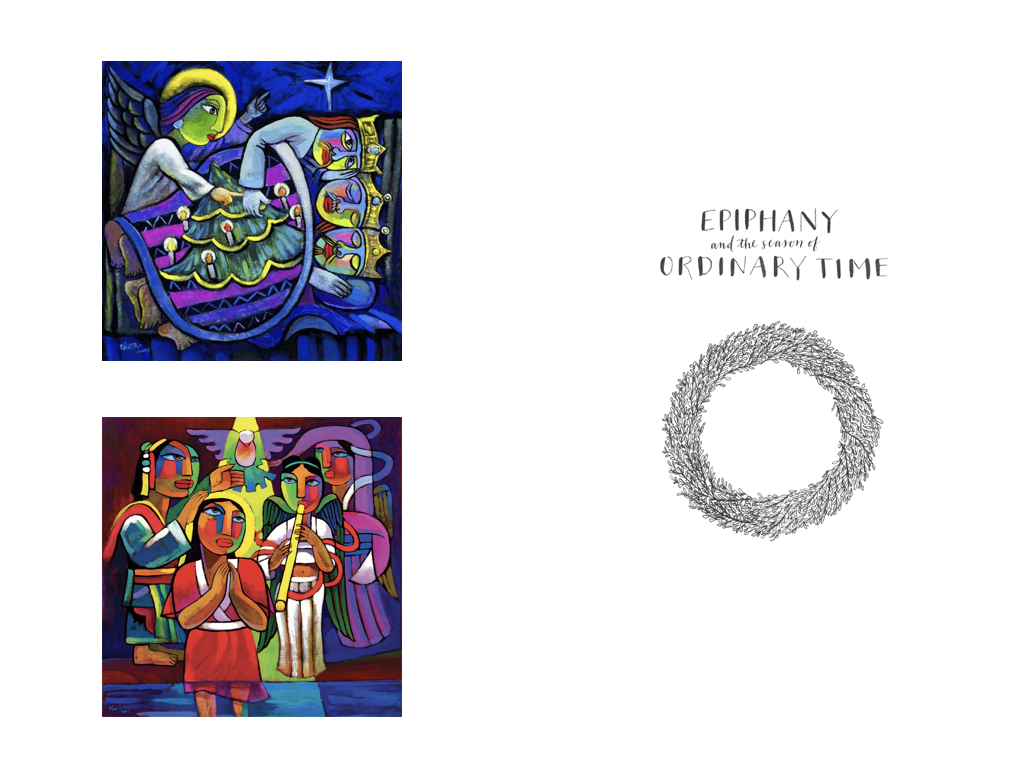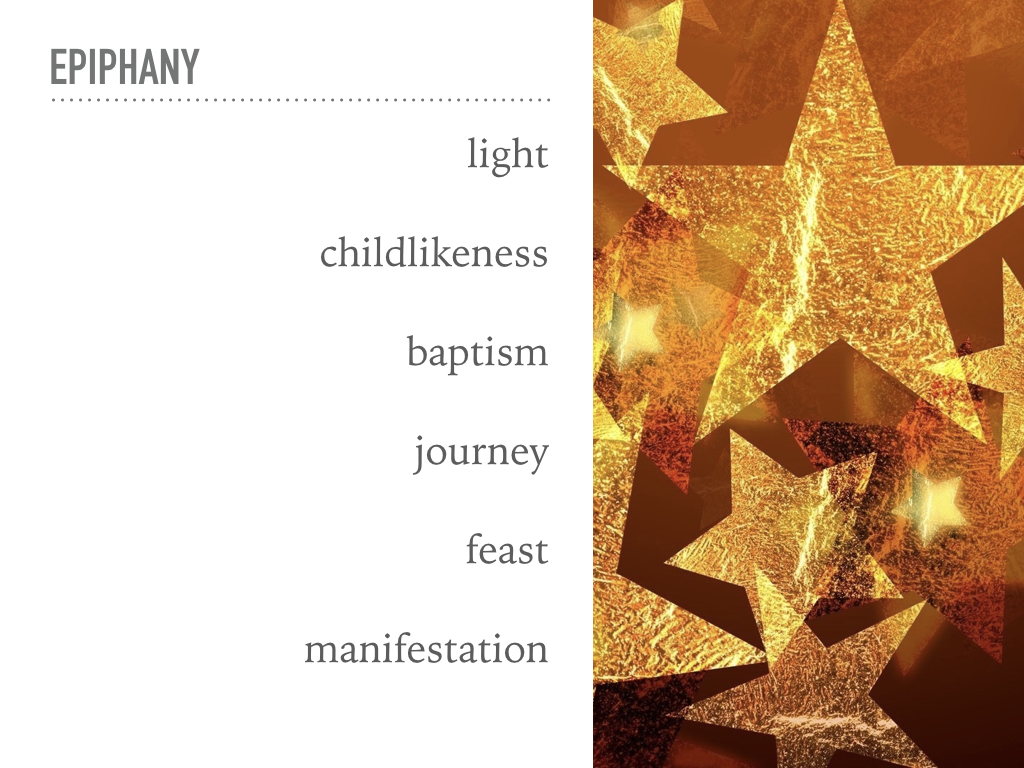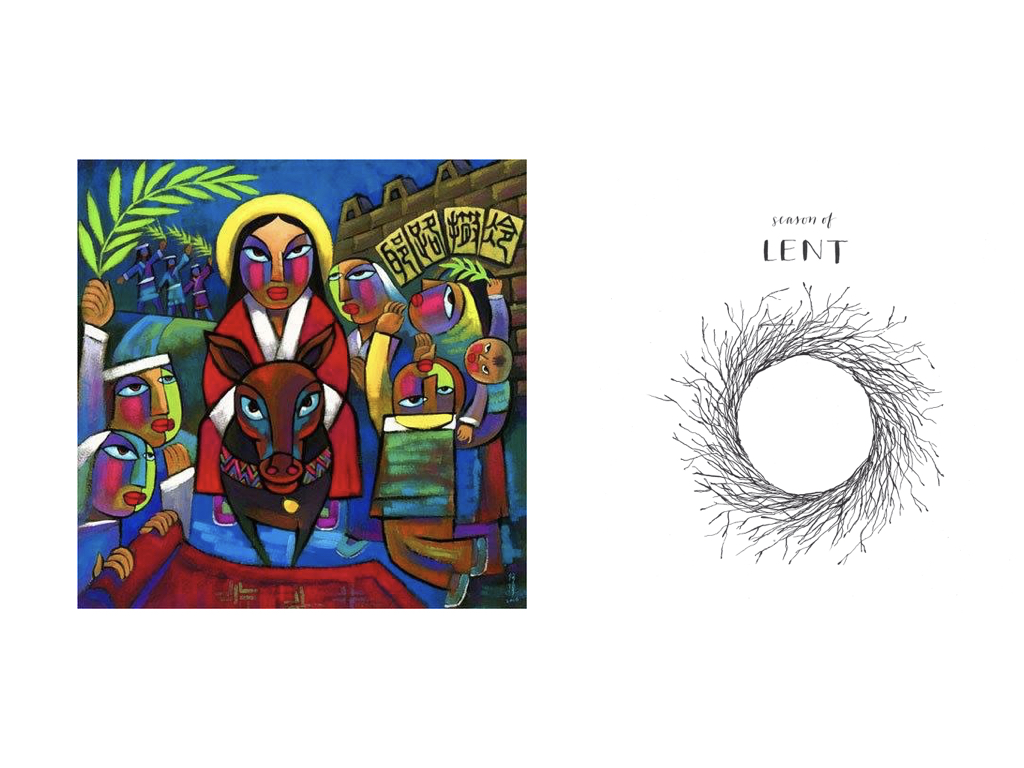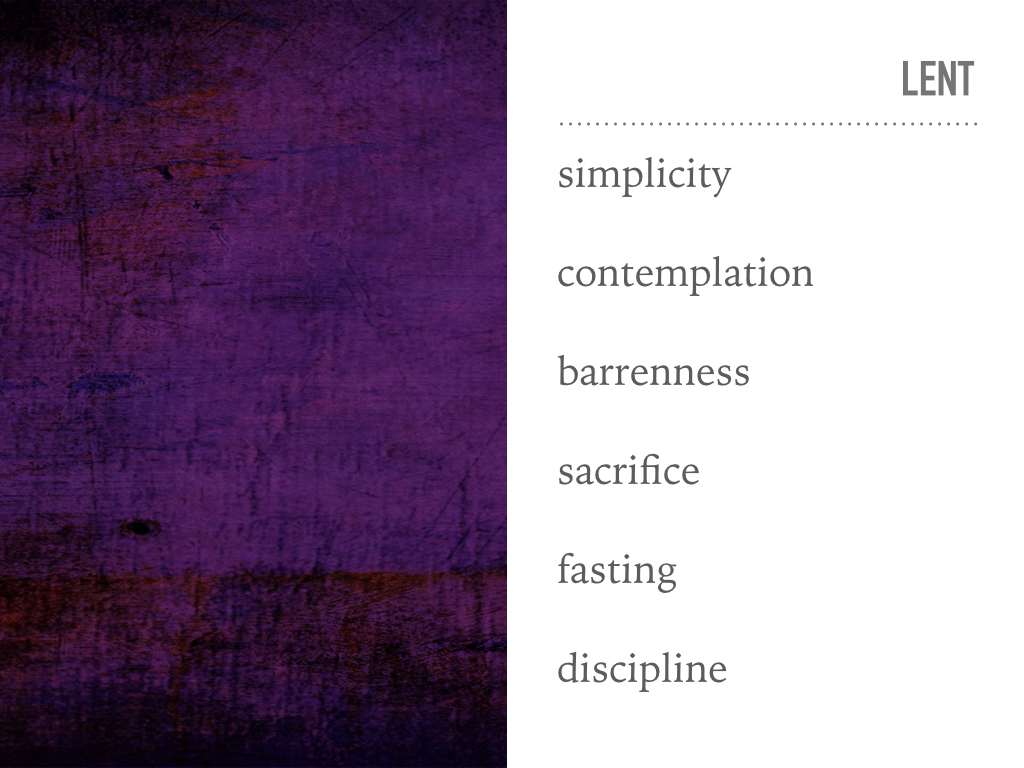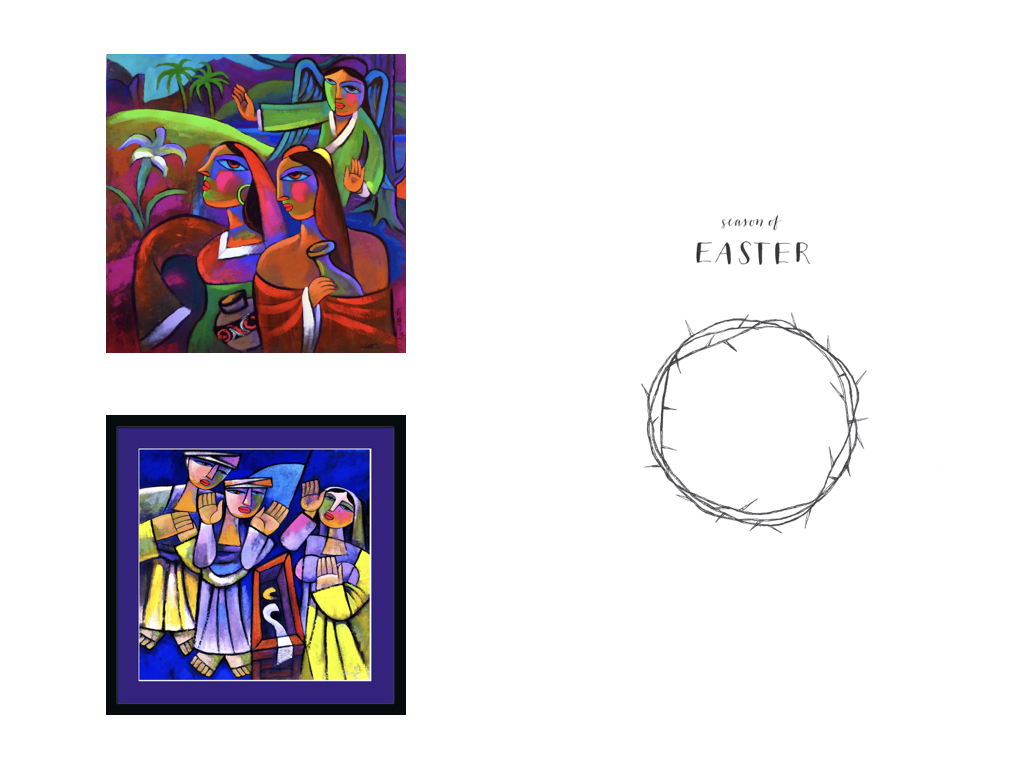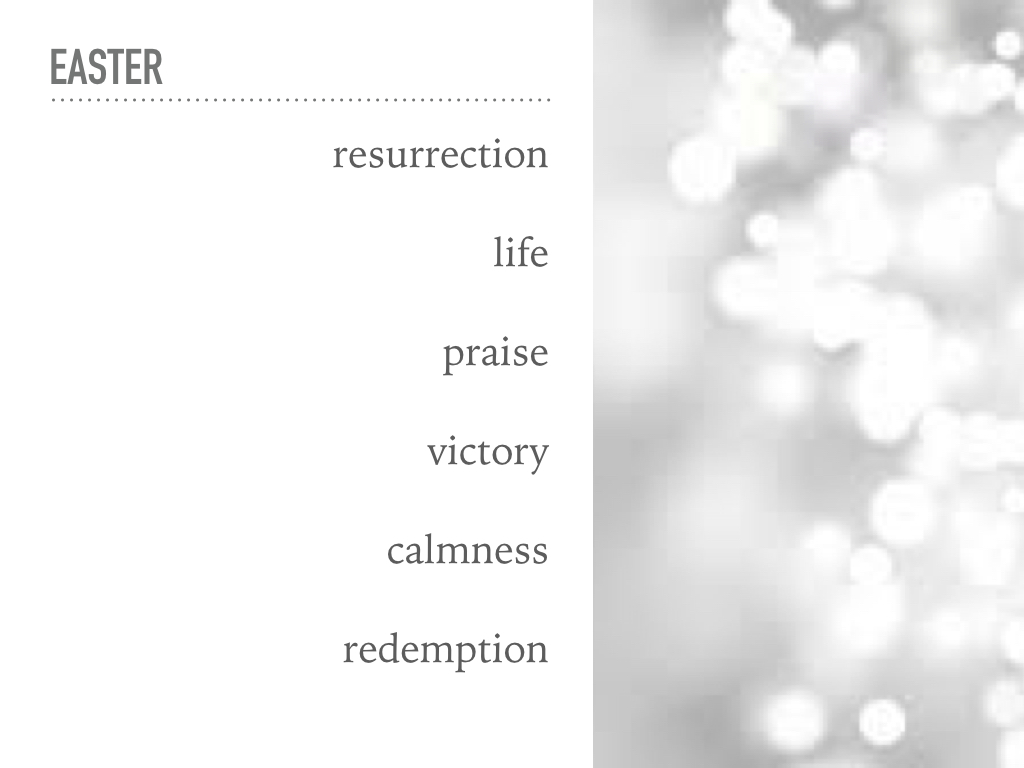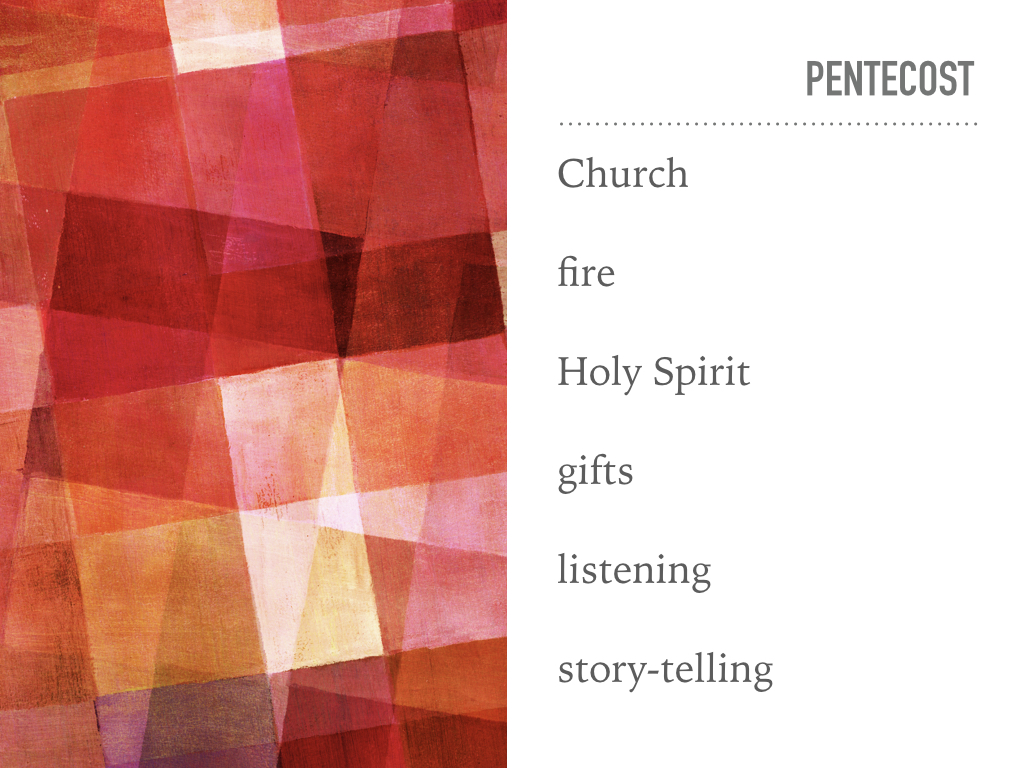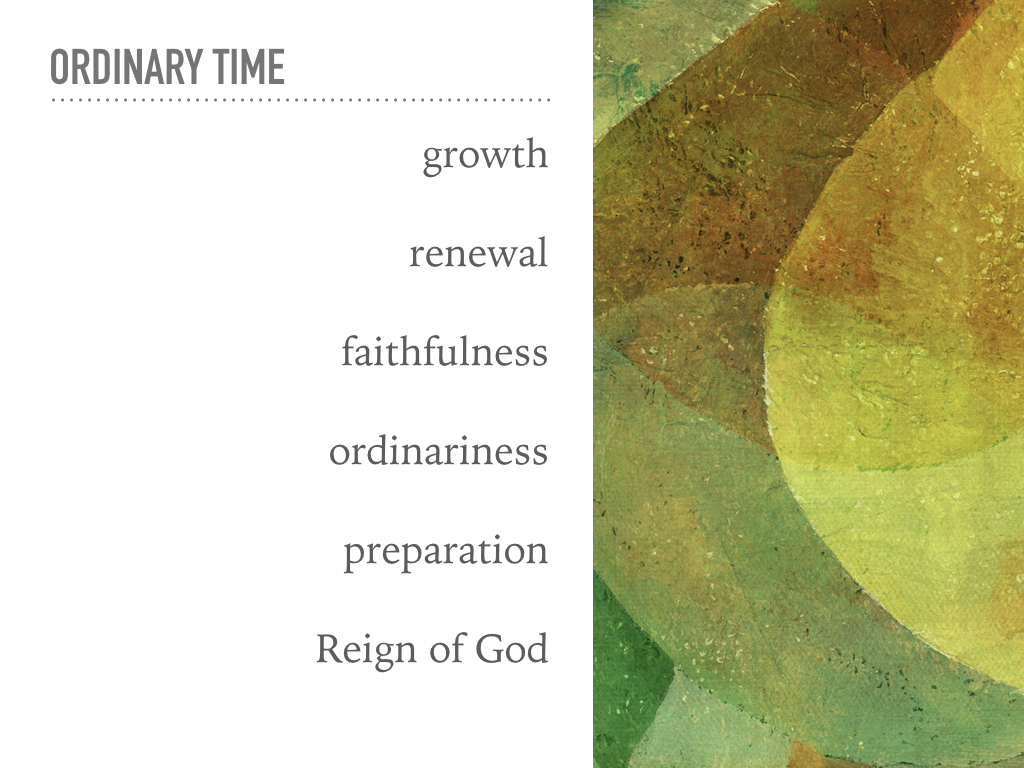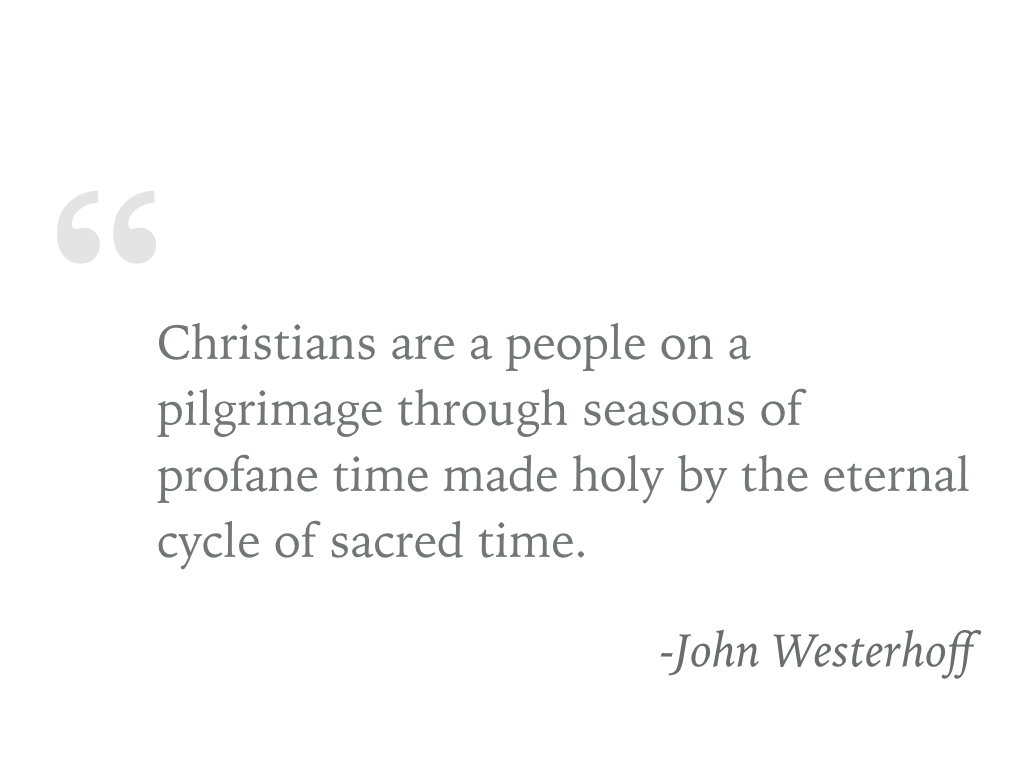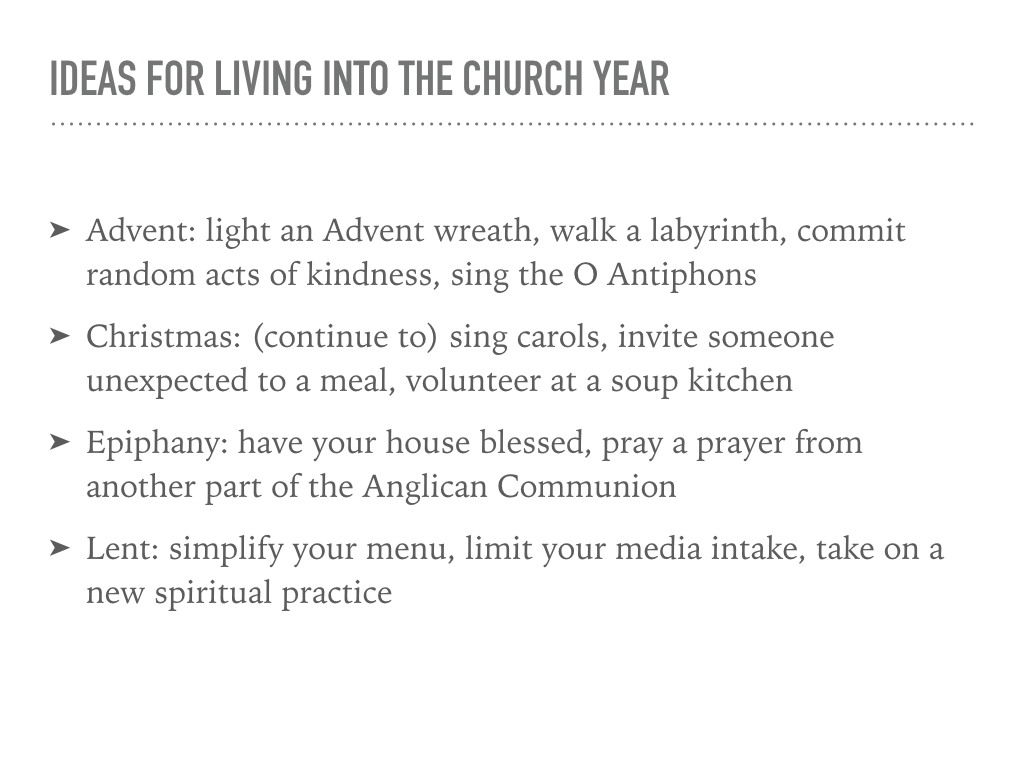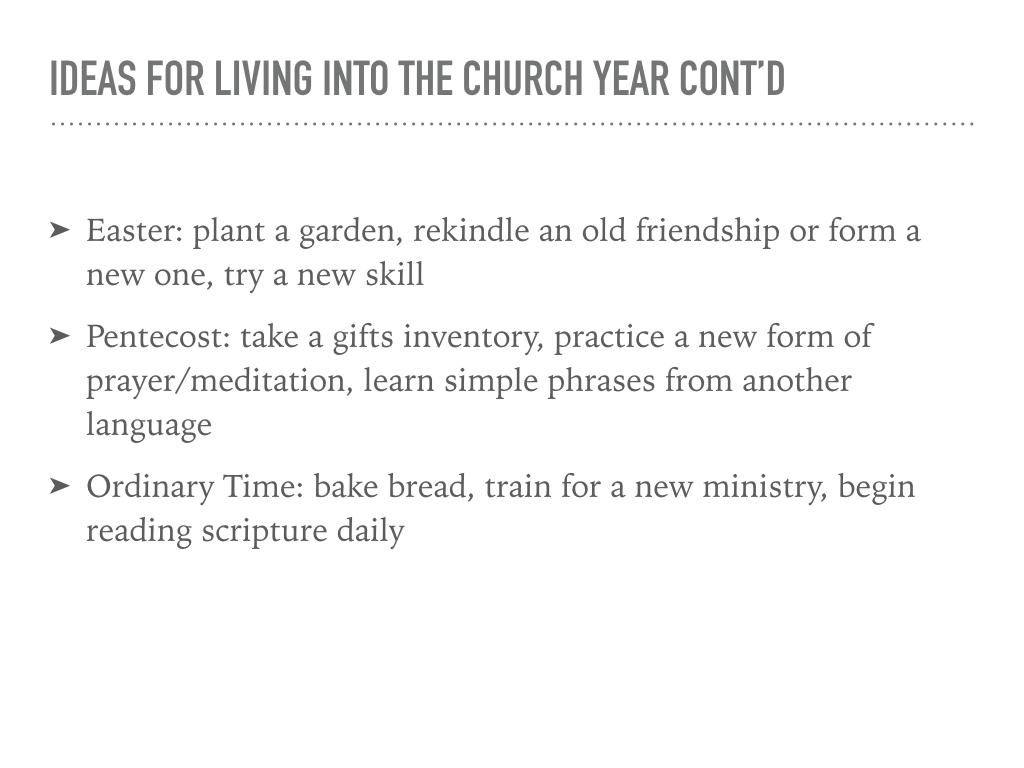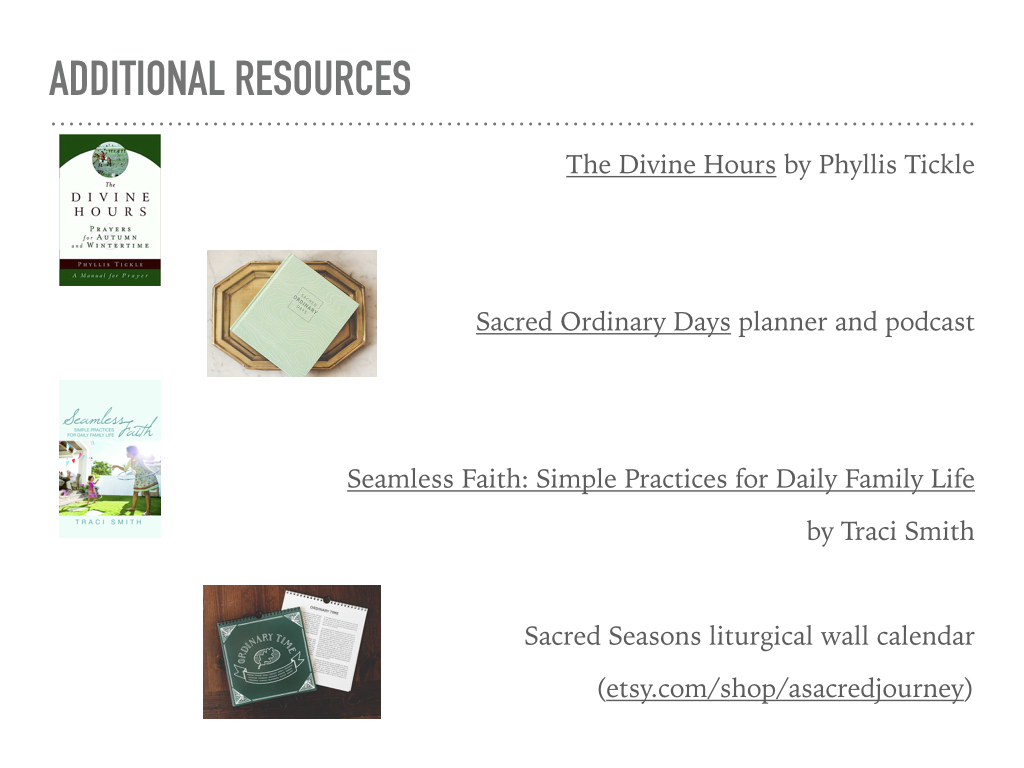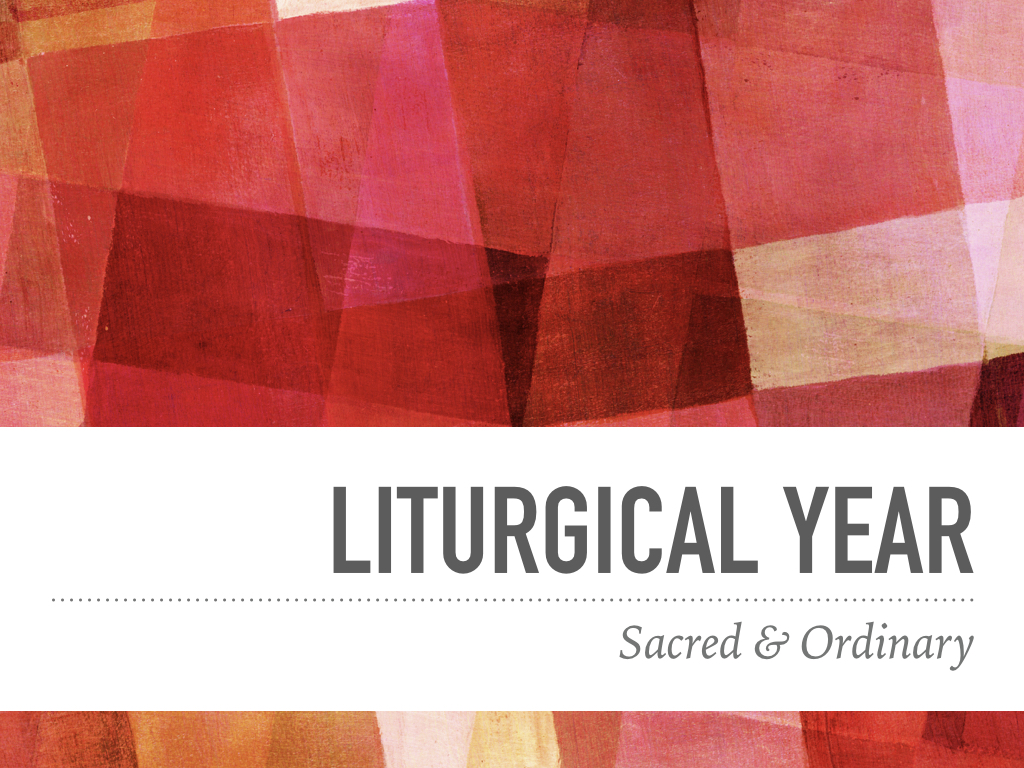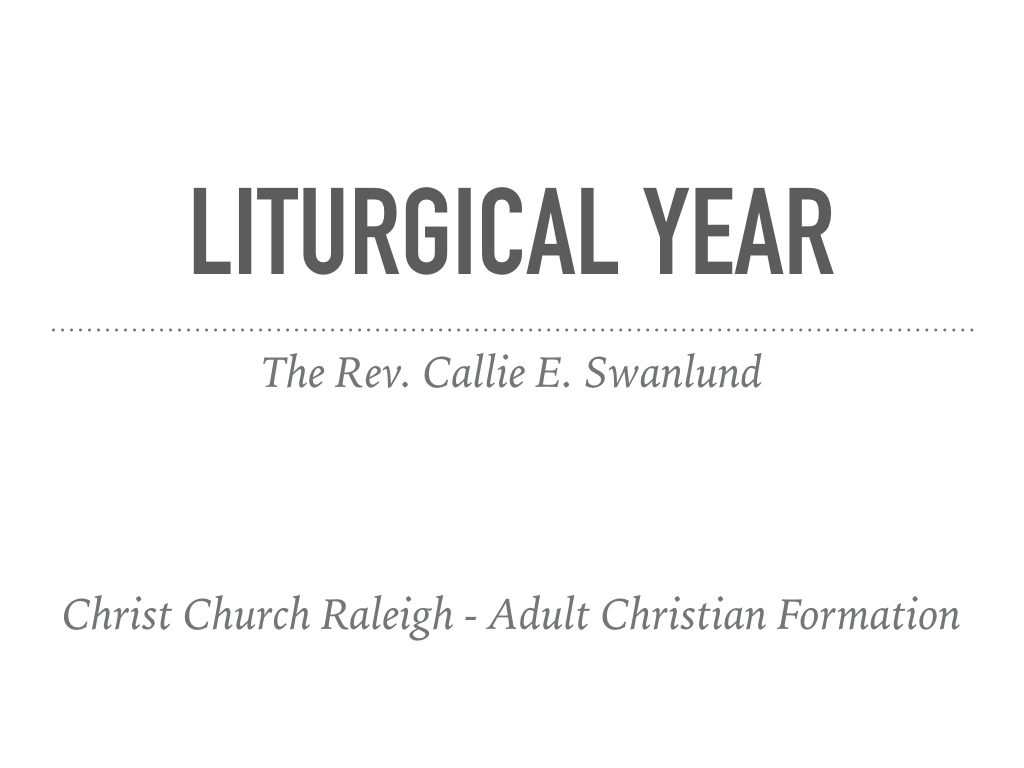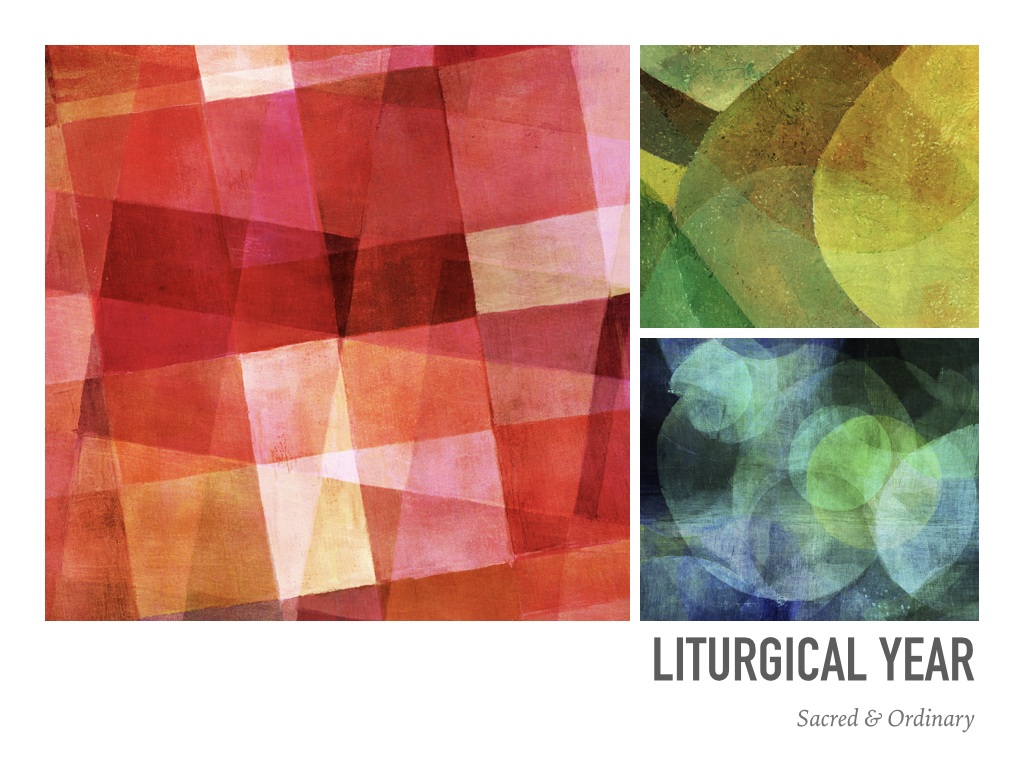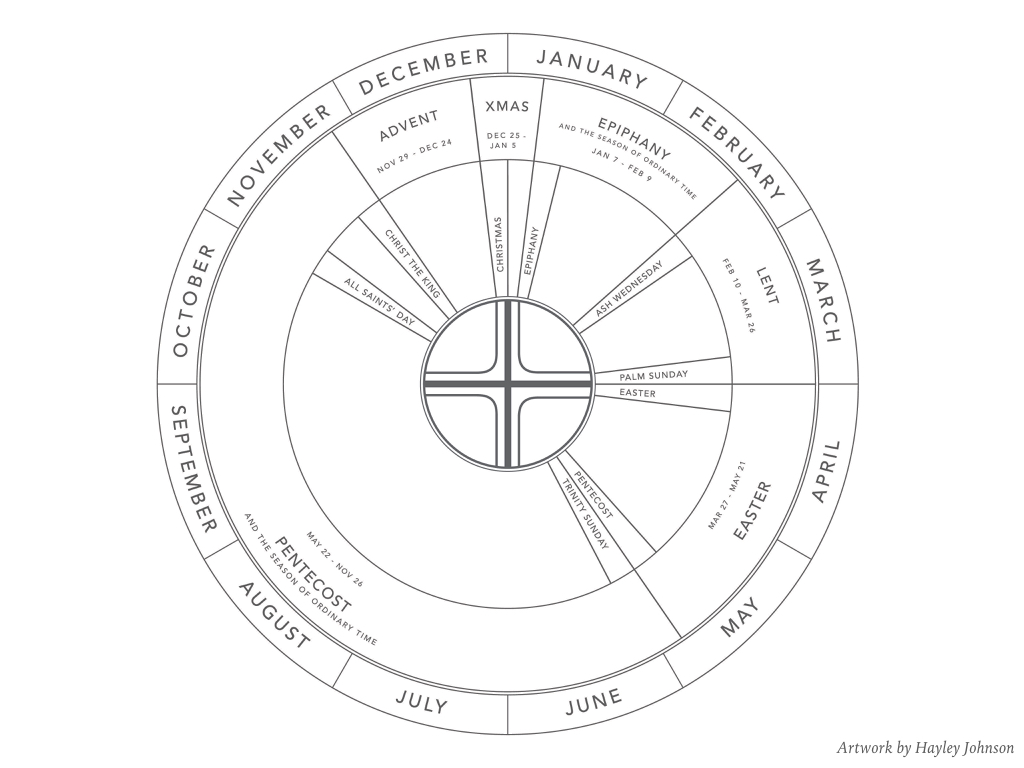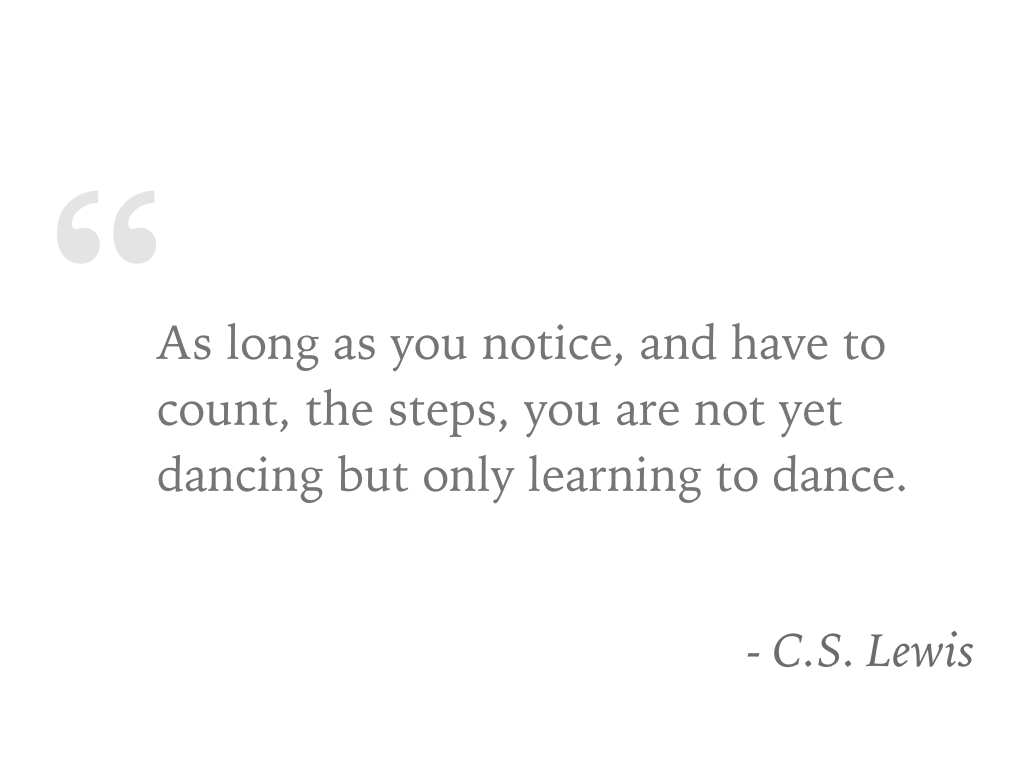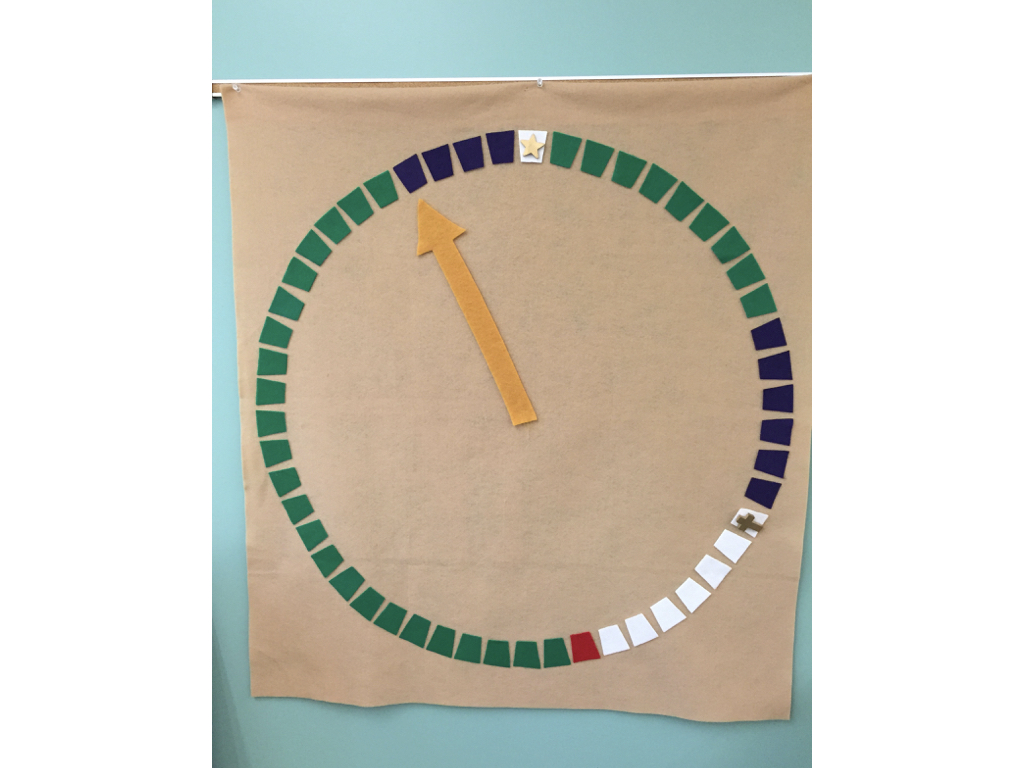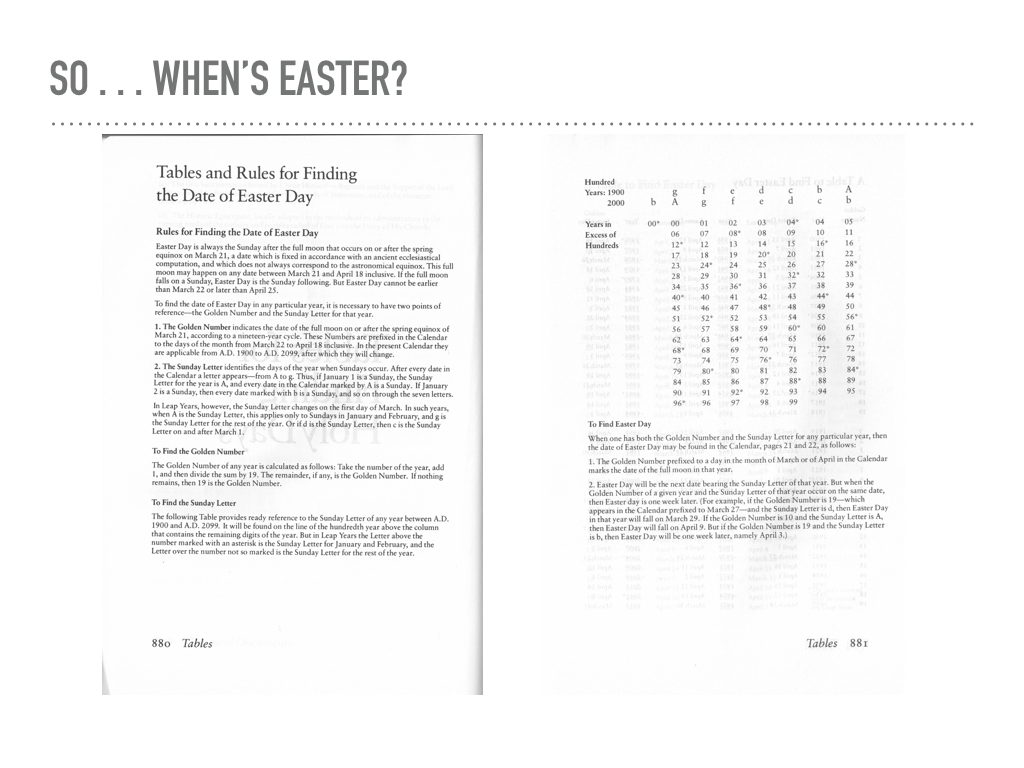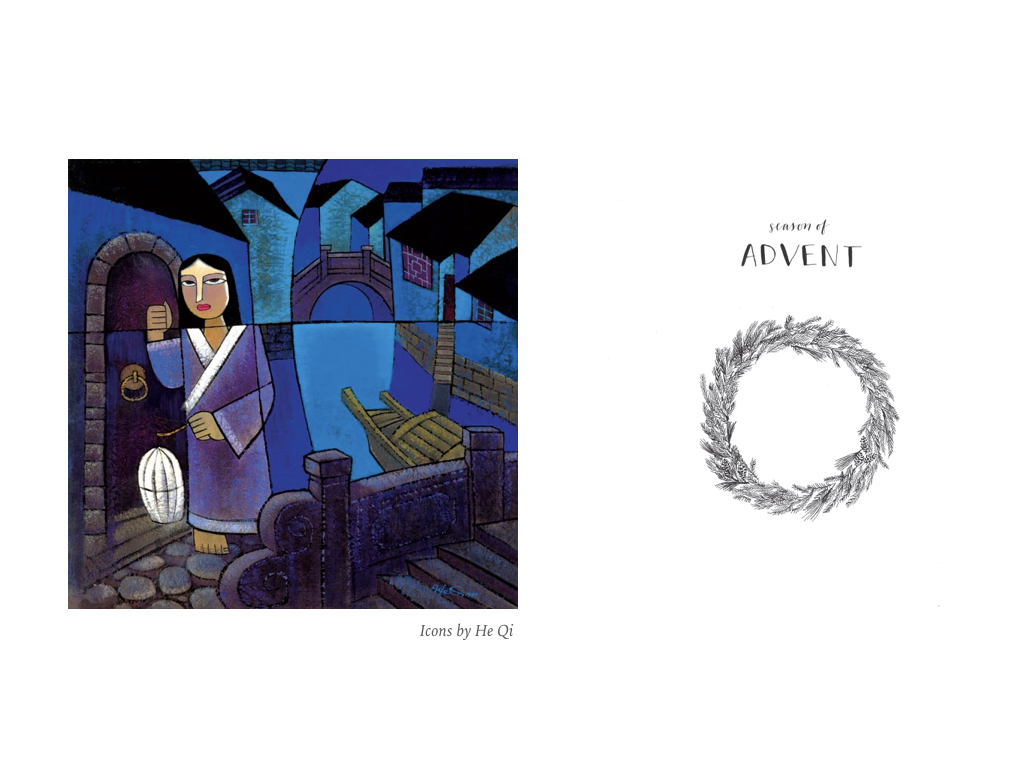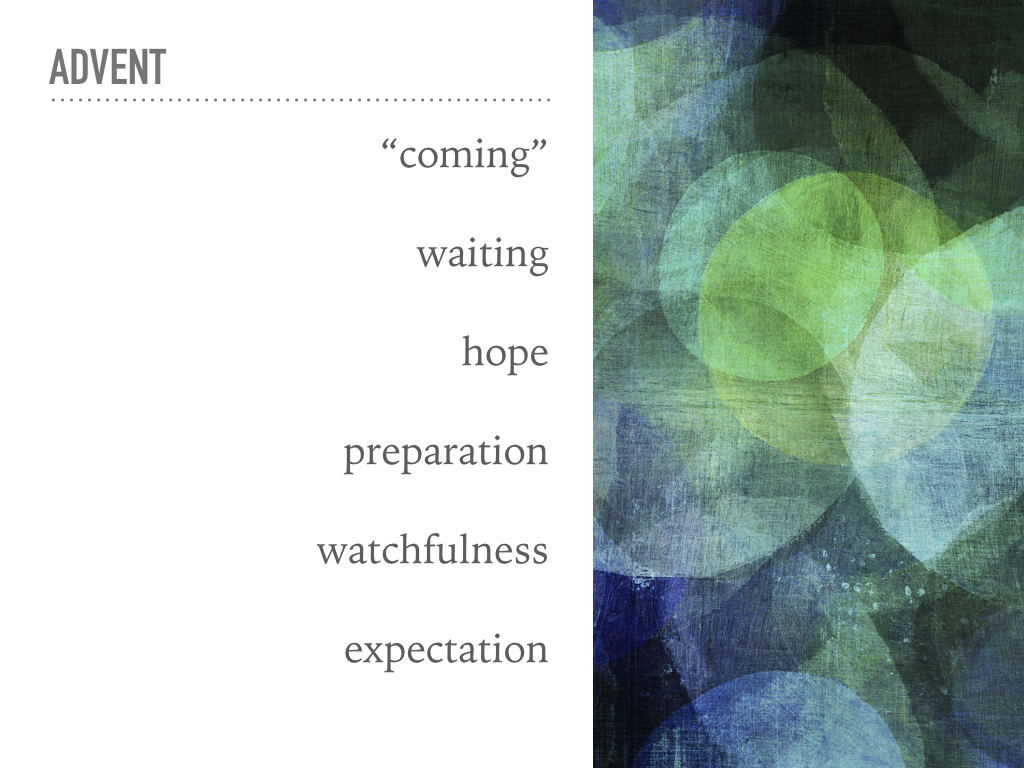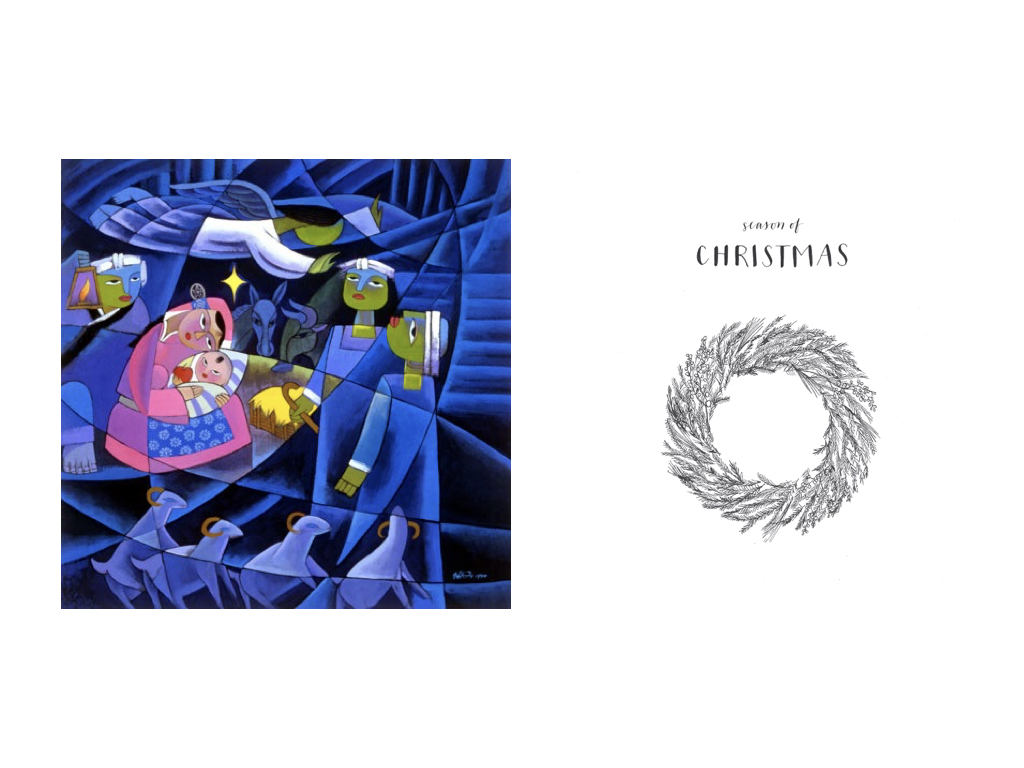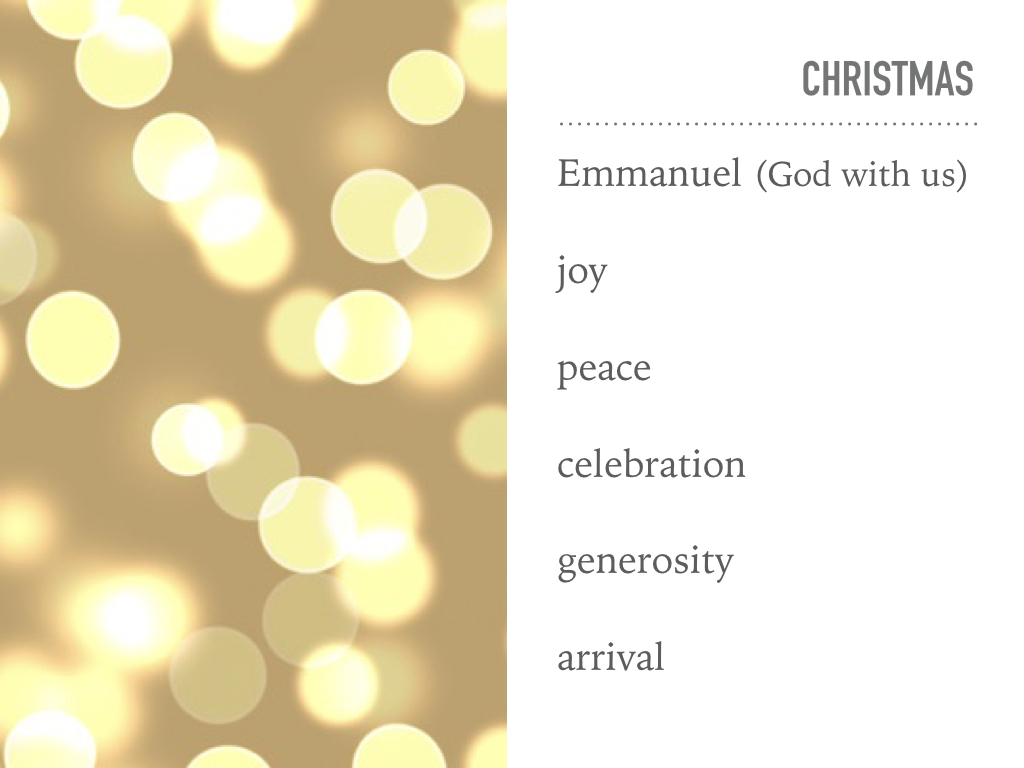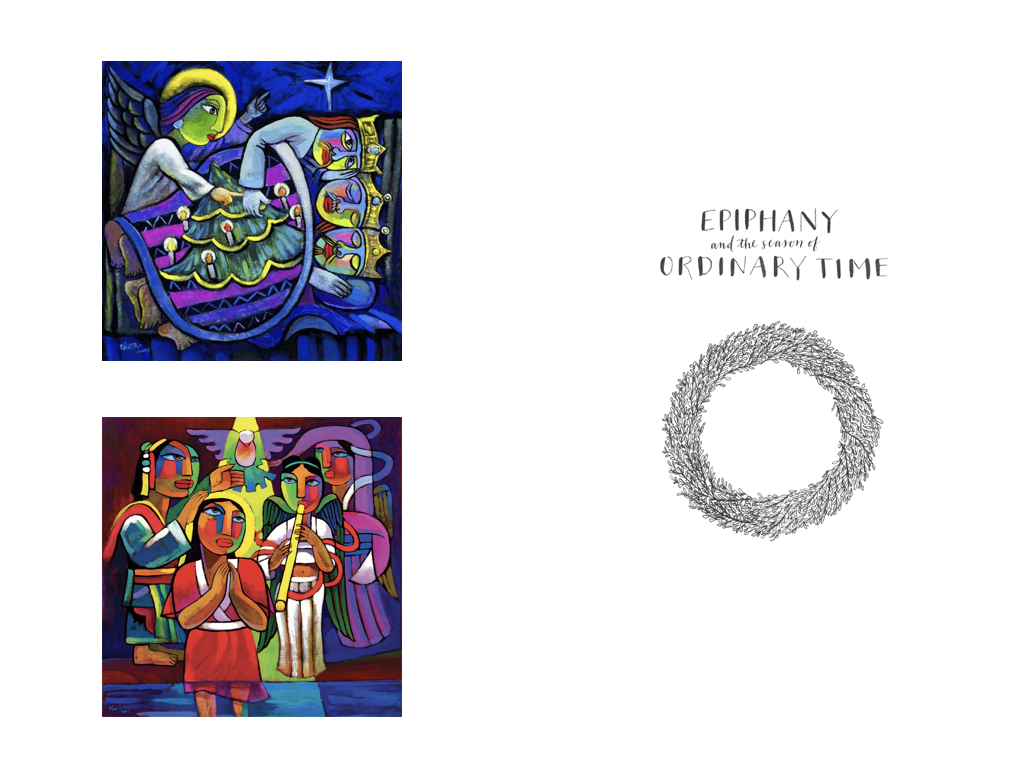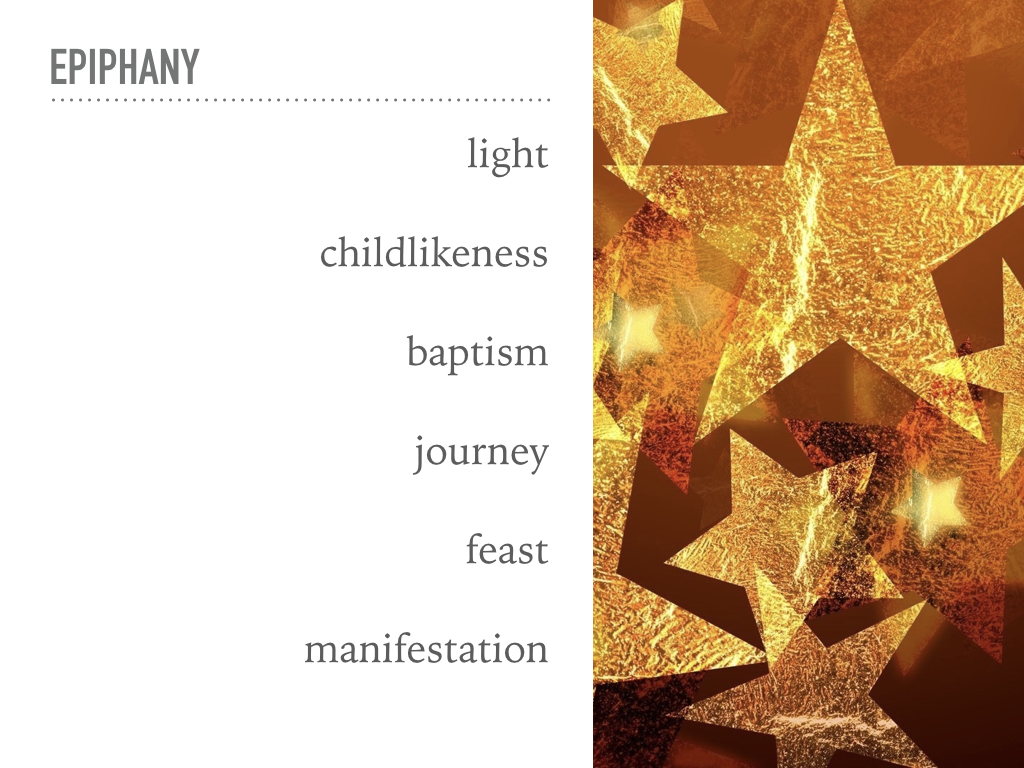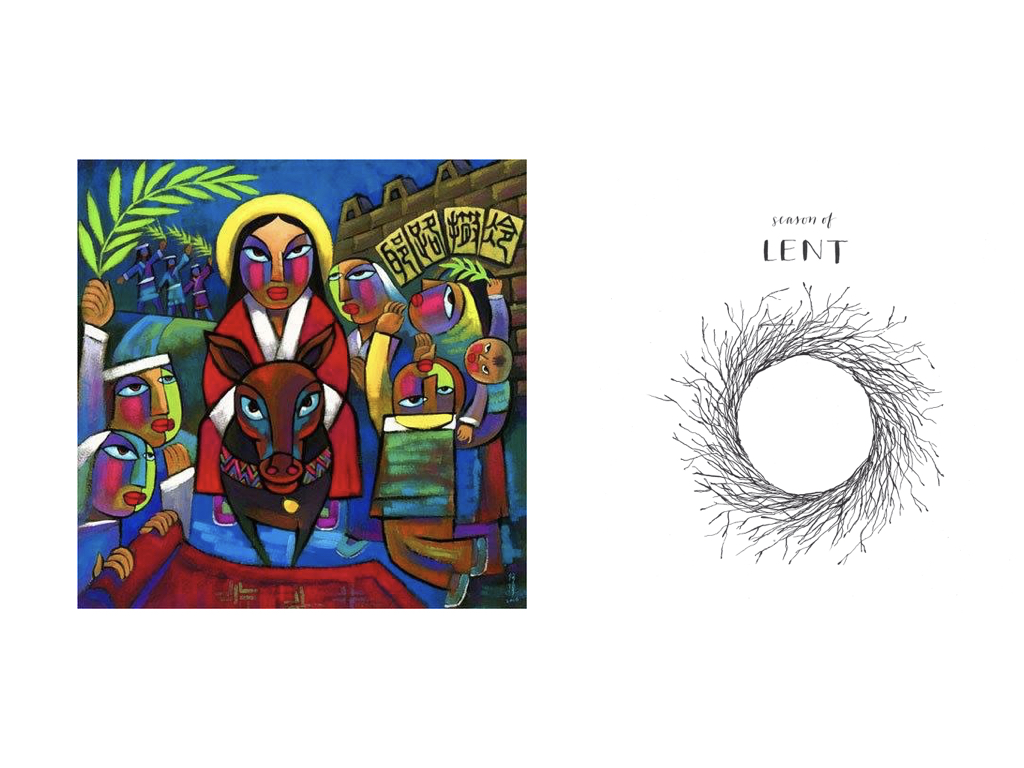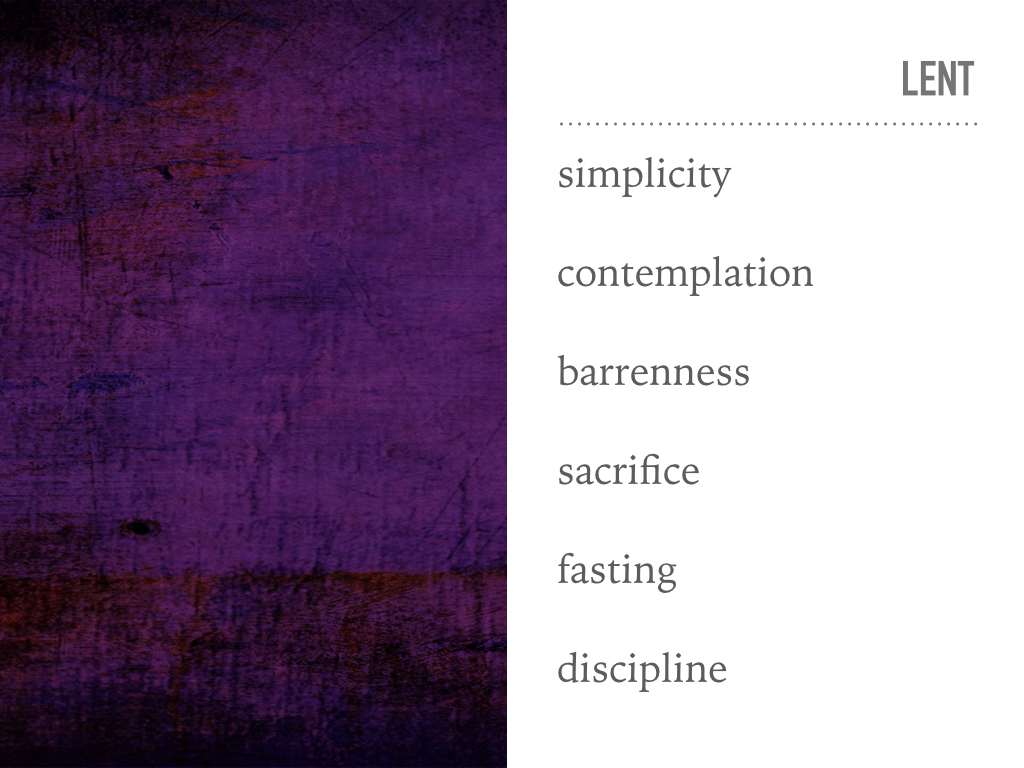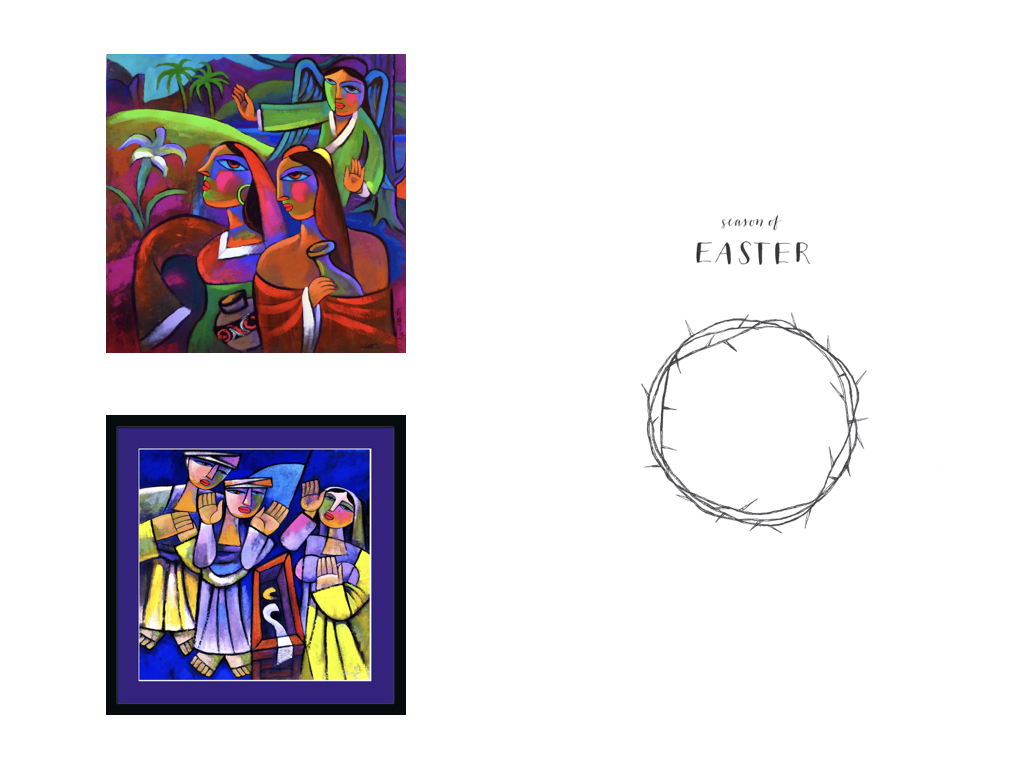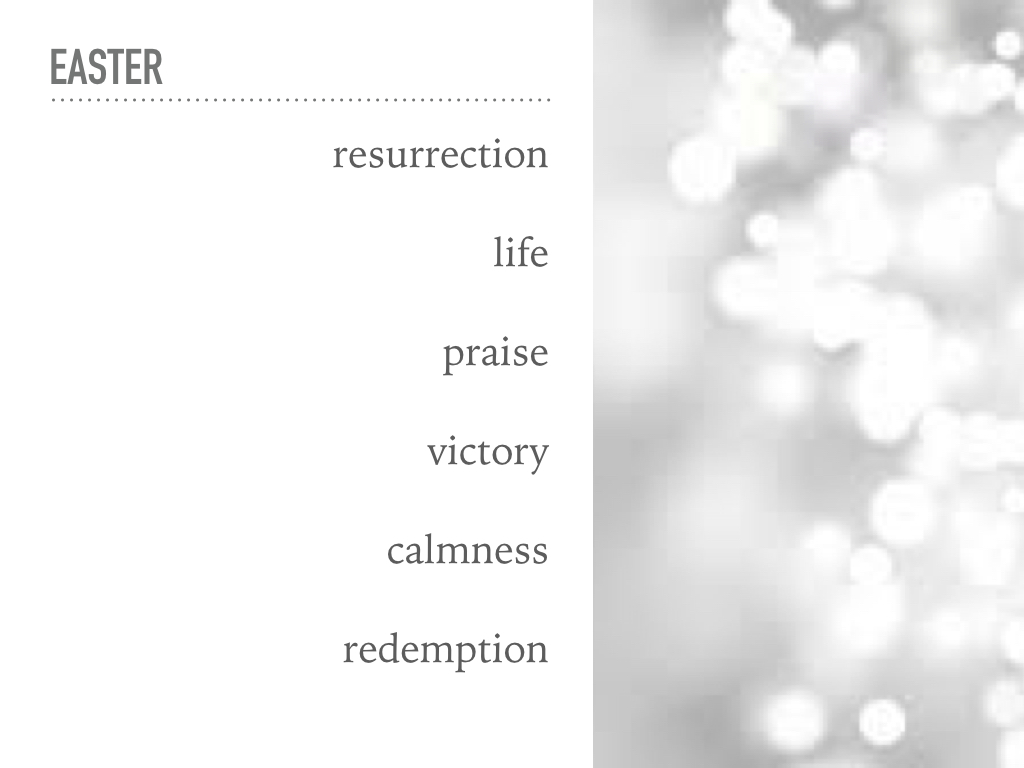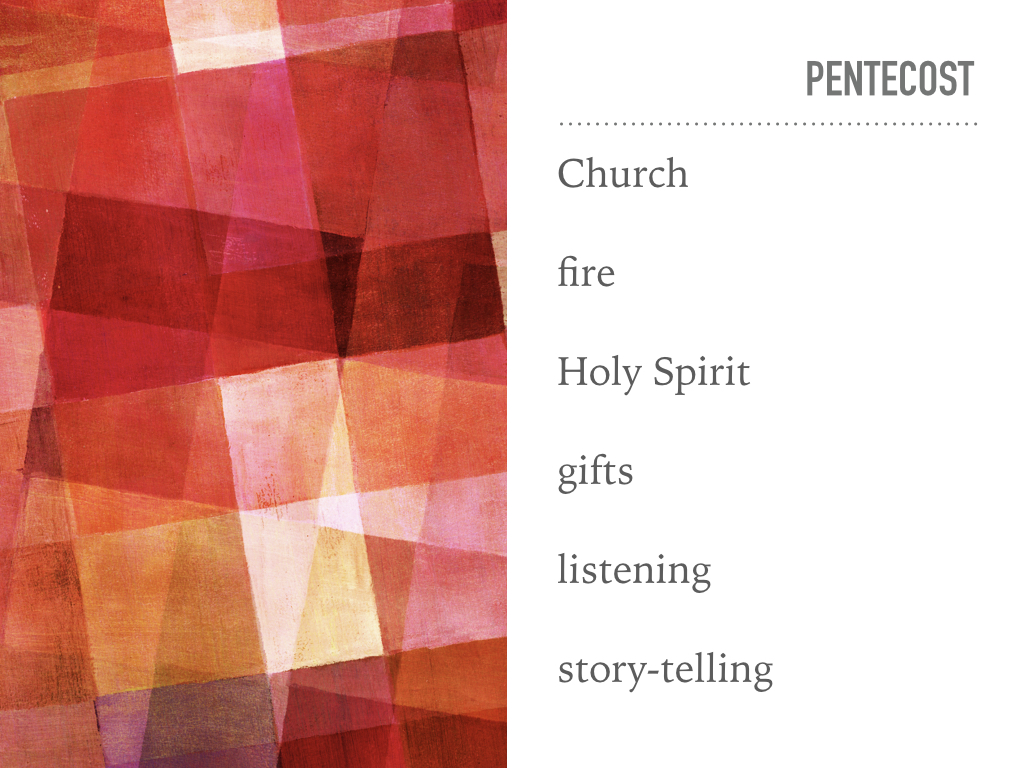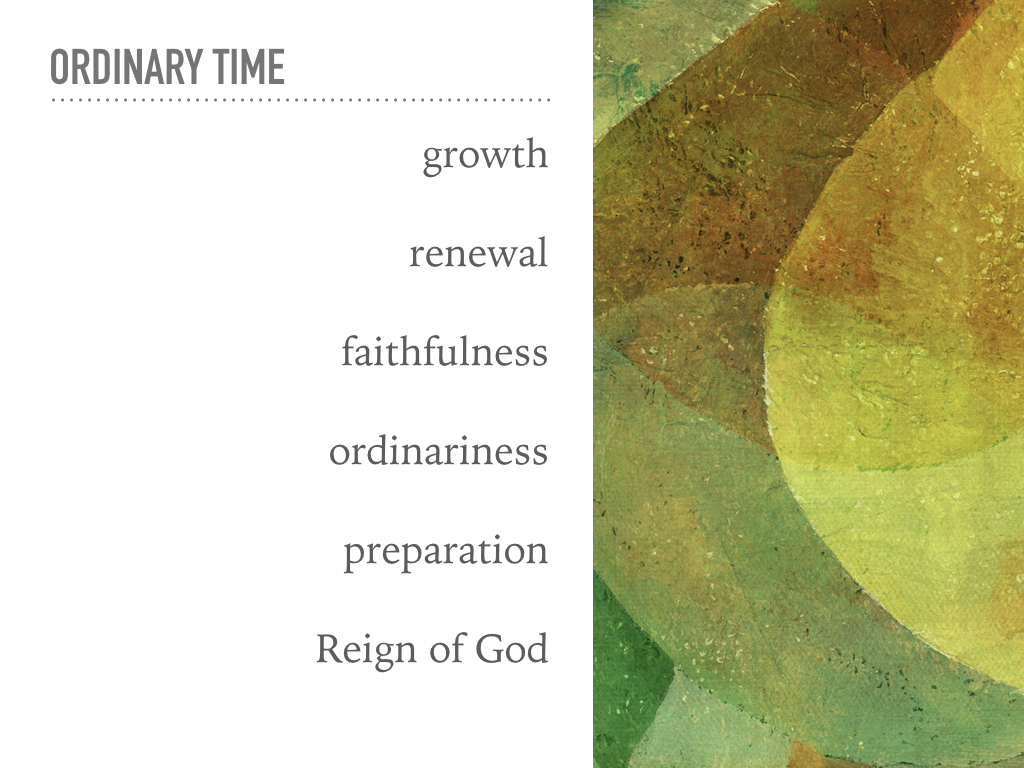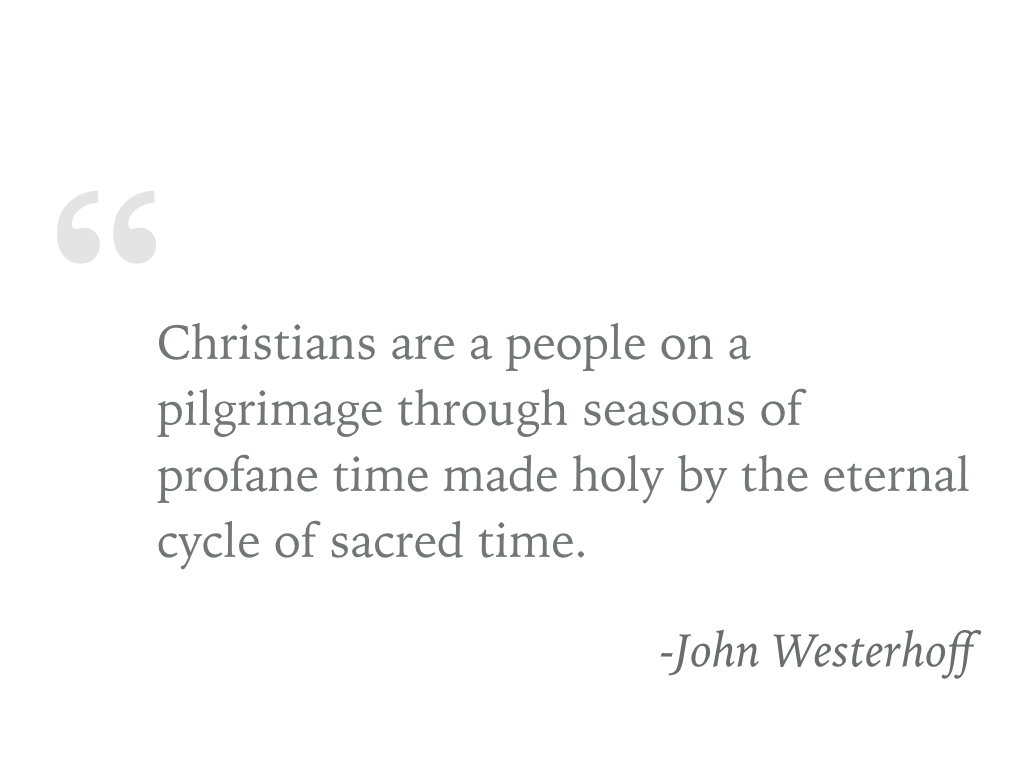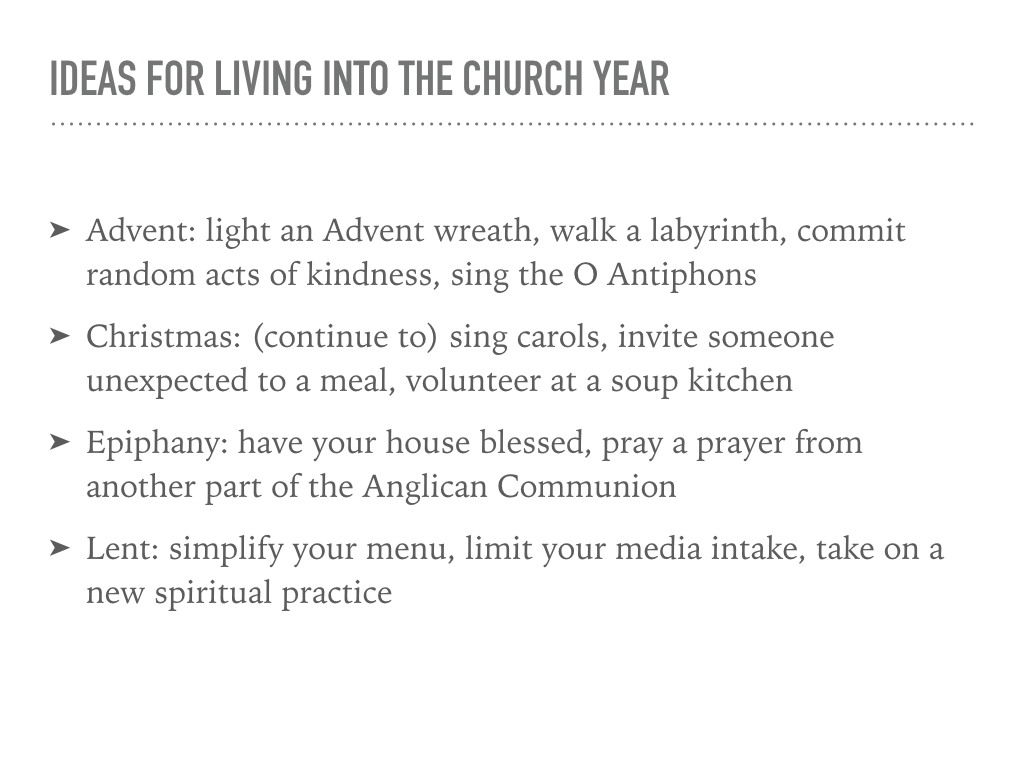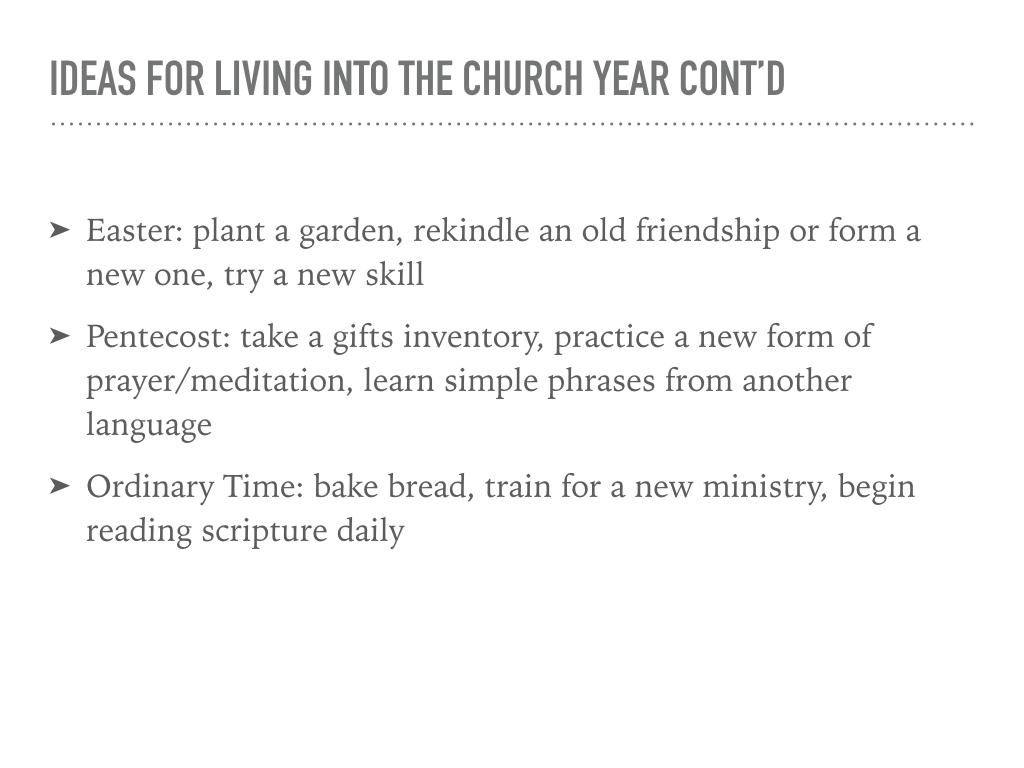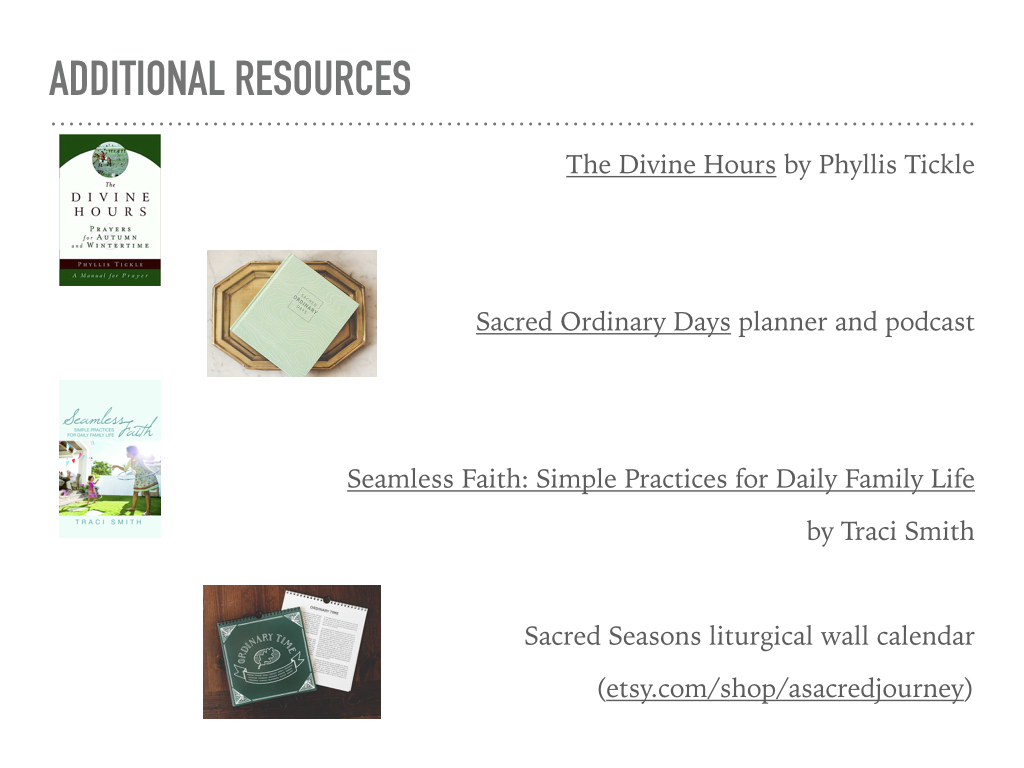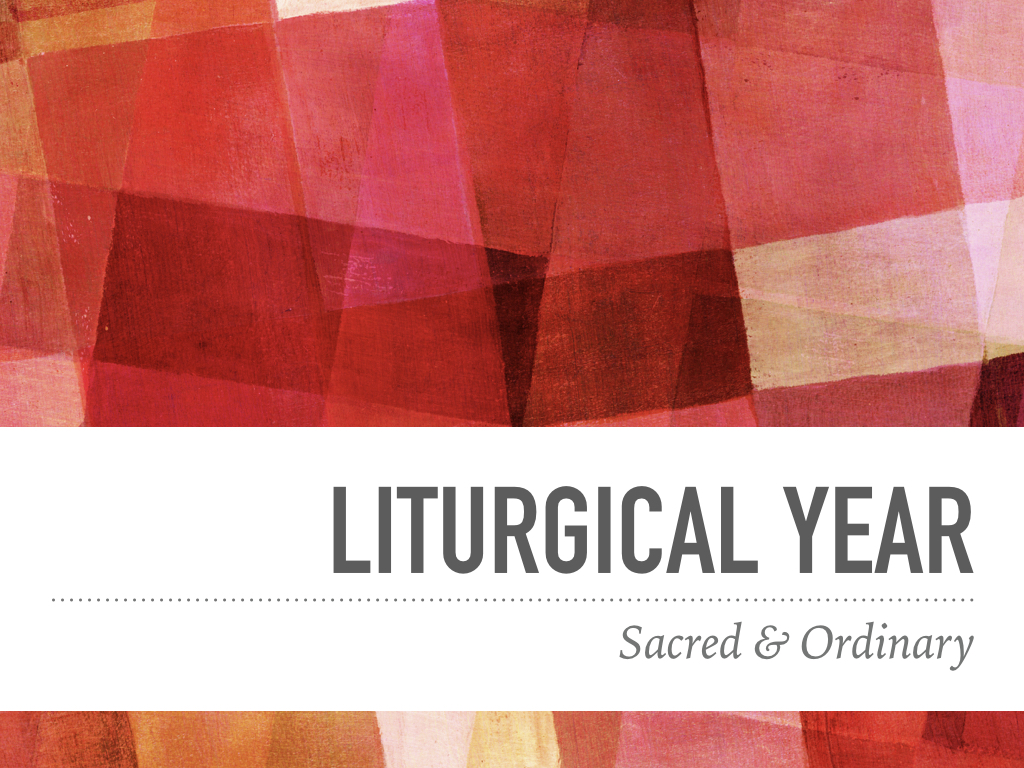 Our Liturgical Year
December 13, 2015 - christ church raleigh
Christians from liturgical traditions – like the Episcopal Church – celebrate our new church year at the beginning of Advent. This teaching leads us through the seasons of the church year and explores how steeping yourself in the rhythm of the liturgical cycle can ground you all year long.
Lent: The Fast & The Curious
March 5, 2017 - Christ Church Raleigh
We know that the season of Lent is about more than giving up chocolate, but why might we and how can we observe a Holy Lent and find simplicity in our lives during these 40 days (plus Sundays)? This teaching leads us through the history and meaning of Lent, different forms of fasting, liturgical changes during the season, and Lenten prayer practices for your own life.